Heartlake City & Resort Hotel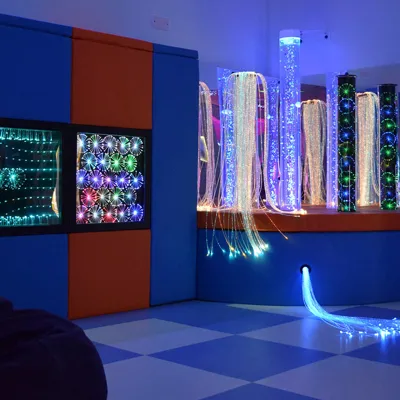 The first of its kind in a theme park
The Total Sensory Spaces in Heartlake City and the Resort Hotel (available for hotel guests only) are the first dedicated sensory facilities of their kind in a theme park, providing a calming environment for guests with additional needs who require a quiet moment away from the excitement of the Resort's 55 rides, live shows, and attractions.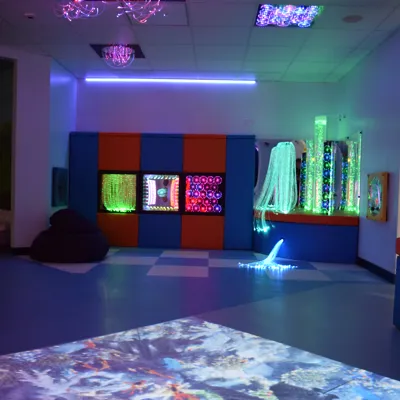 Discover an open space full of interactive sensory experiences, with vibrating bean bags, soft seating, interactive projections, bubble tubes, infinity tunnels, tactile panels, and soft lighting, all designed to create a calm space to relax in for those who need it.
The UV room allows guests to discover brighter colours, fibre optics, and UV mats, whilst the main space includes musical sound pads, activity panels to manipulate, and an interactive carpet, all part of the overall sensory experience on offer.
Please note, the Total Sensory Space in the Resort Hotel is only accessible to hotel guests.
About Total Sensory
The space was designed and created by Total Sensory, market leaders in providing calming sensory rooms. The calming environment was created with guests' needs in mind, giving them a place to relax. Total Sensory provide sensory space projects across a range of sectors, including schools, care homes, hospices, and now for the very first time in a theme park at the LEGOLAND® Windsor Resort.