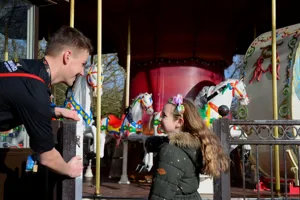 Make the most out of your LEGOLAND Experience
Our dedicated VIP team are here to help arrange the most exclusive LEGOLAND® experience possible. Whether you want to visit for the day or stay overnight in one of our fully themed Resort Hotels, our friendly team can help facilitate it for you.
Please note, for any VIP Platinum bookings within 24 hours of your visit date, please contact vip@legoland.co.uk.
* For everyone's safety and to minimise contact between guests and our staff, our team will not be swapping POP Badges with guests. We hope to reintroduce this as soon as it is safe to do so.
** Subject to change and availability.