Selected November & December Dates
Experience the magic of LEGOLAND® at Christmas this festive season. Wonder at the twinkling lights, snow-dusted pine trees, exciting seasonal festivities and see the park with a sprinkle of LEGO® magic!
Selected November & December Dates
Tickets on sale soon
Thanks for joining us!
We hope you enjoyed LEGOLAND at Christmas! Please keep checking this page for more details on the 2022 event returning soon, in the meantime you can read below to find out what was included in 2021's magical experience.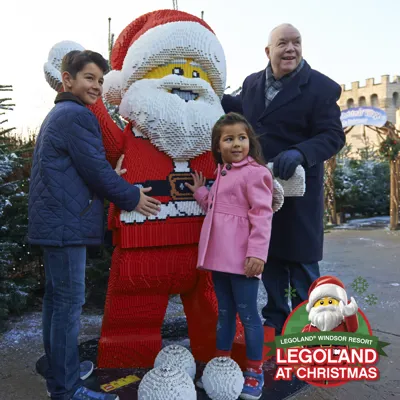 Christmas...with LEGO magic!
Join us as we celebrate the most special time of the year with 'LEGOLAND at Christmas'.
We have over 25 Rides, LIVE shows and attractions for you to enjoy with the whole family!
Our festive event transforms the Park into a winter wonderland, complete with twinkling lights, snow dusted trees, and of course…a sprinkling of LEGO® magic!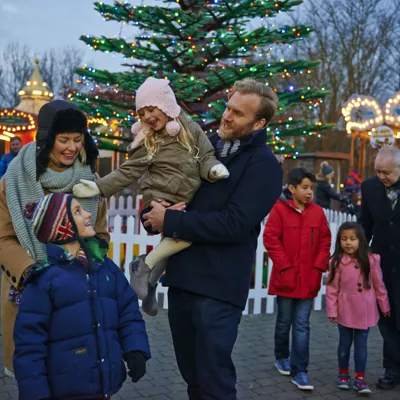 Awesome Festive Activities
We have exciting festivities to enjoy including LEGO Make and Takes. a fun DUPLO Puppet pantomime and even an amazing Holiday Harbour lights show that will leave you full of the Christmas spirit.
Plus, a selection of over 25 of our amazing rides and attractions for all the family will be available to enjoy together making this a unique Christmas day out bursting with LEGO bricks!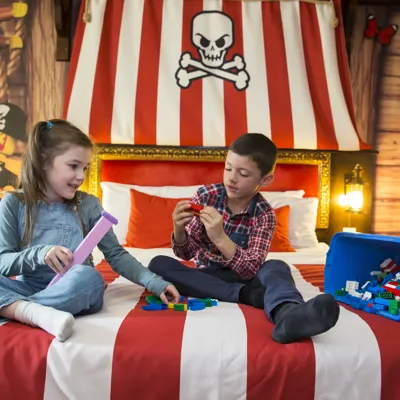 Extend the Festivities
Make your visit to LEGOLAND at Christmas even more magical with a Santa Sleepover in one of our fully themed Resort Hotels!
Packages include:
1-day entry to the Theme Park with selected rides
A delicious breakfast
An overnight stay in a LEGO®-themed room
Splash and play in the indoor water play area and swimming pool