Breakfast Included
LEGOLAND® Gift In Every Room
Free Parking
Breakfast Included
LEGOLAND® Gift In Every Room
Free Parking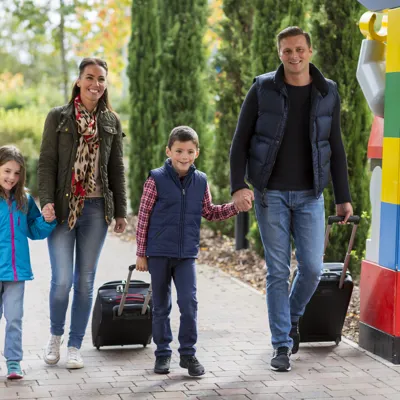 The Ultimate LEGO® Sleepover
Choose from the LEGOLAND® Resort Hotel where you can become a pirate, join the LEGO® Friends or have the ultimate ninja sleepover, or stay in the LEGOLAND Castle Hotel where every brick is bursting with LEGO magic!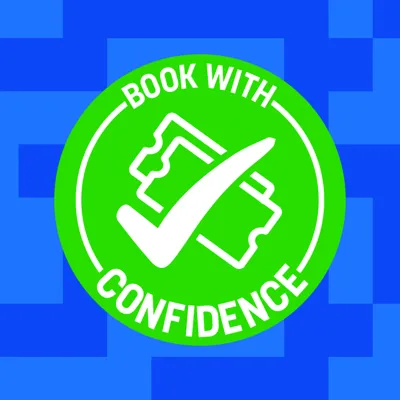 Book With Confidence
To make your booking worry-free, we've introduced a FREE Book with Confidence guarantee for all new and existing bookings for 2021.
In the event of the LEGOLAND Windsor Resort closing in line with Government guidelines, or you are unable to visit due to local travel restrictions or COVID-related illness, we will move your booking free of charge, subject to terms and conditions.
Find out more
Important Information
Please be advised the benefits stated reflect our complete offering and some of these may not be available during your stay due to Government guidelines in response to Covid-19. For more information and FAQs, please click here.
Popular Themed Hotel Rooms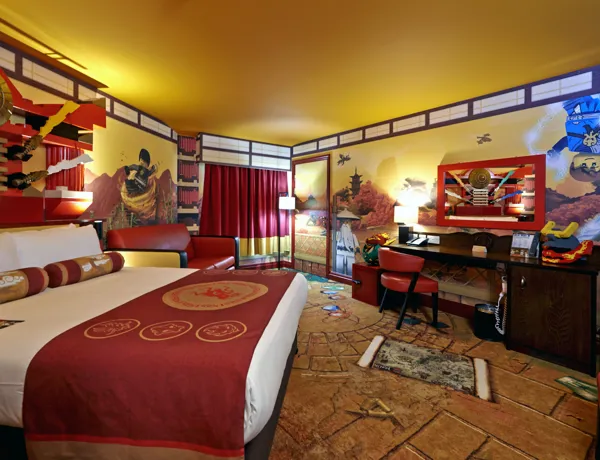 LEGO® NINJAGO® Room
Experience the ultimate ninja sleepover in our awesome LEGO® NINJAGO® Room!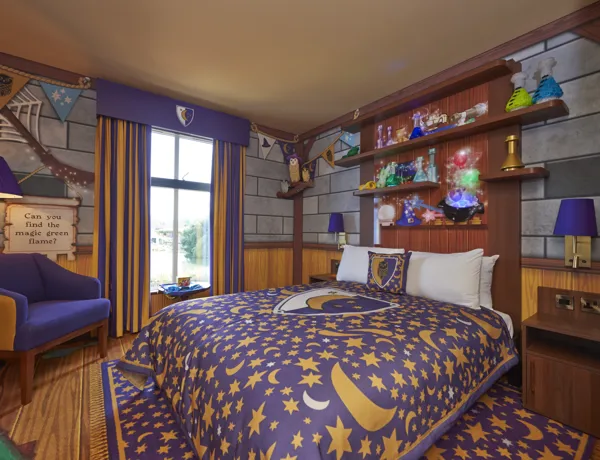 Wizard's Room
Enchantment awaits all Wizard apprentices! Every brick is bursting with LEGO® magic in the spellbinding Wizard's room at the LEGOLAND® Castle Hotel.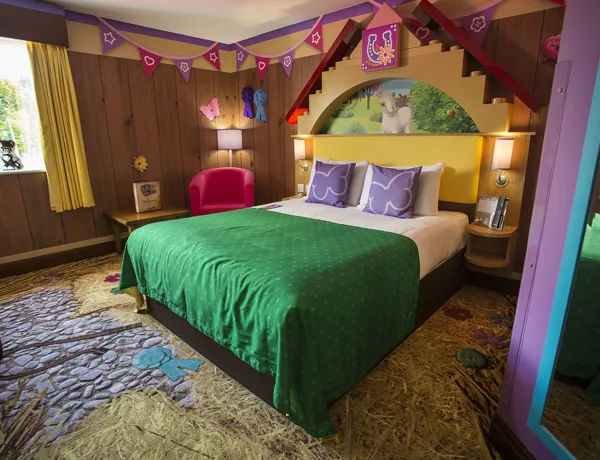 LEGO® Friends Room
Stay in rooms decorated exactly in the style the five Friends from Heartlake City would have chosen!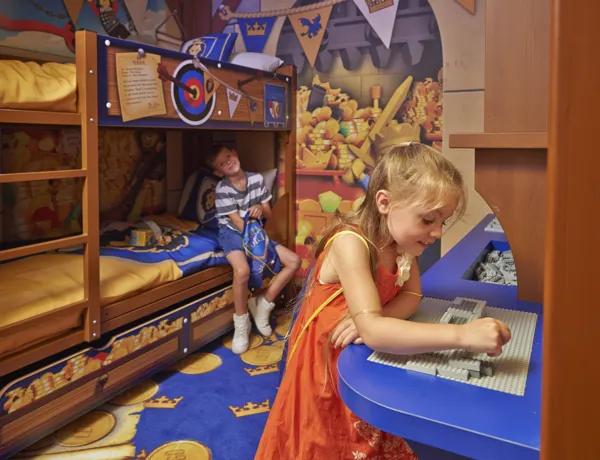 Knight's Room
Summoning all Knights in training! A hero's welcome awaits you in the ultimate Knight's room at the LEGOLAND® Castle Hotel.
LEGOLAND® Resort Hotel
Right in the heart of the Resort, the LEGOLAND Hotel is the ultimate sleepover option to accompany your LEGOLAND Holiday and make it a trip your little ones will never forget.
Find out more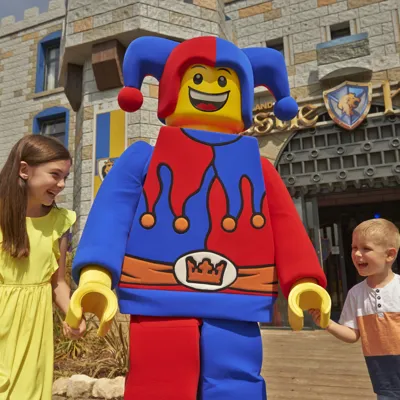 LEGOLAND® Castle Hotel
The LEGOLAND® Windsor Resort welcomes you to the LEGOLAND Castle Hotel, where every brick is bursting with LEGO® magic and captivating tales of Knights, Wizards and Kingdoms from distant lands!
Find out more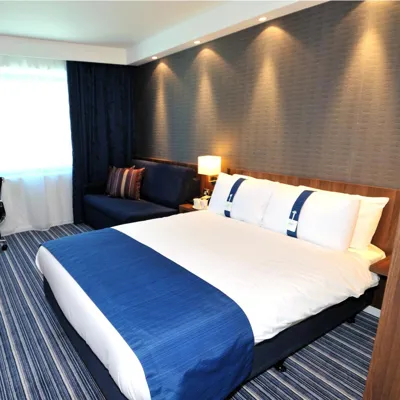 Nearby Hotels
We also have a great selection of nearby partner hotels, offering great value stays including theme park tickets!