Shopping at LEGOLAND® Windsor Resort
Pick up an awesome souvenir or a new LEGO® set!
Get your favorite LEGO® toys, LEGOLAND® Windsor merchandise and much more in the many diverse shops found throughout The LEGOLAND Windsor Resort.
Click & Collect from The BIG Shop!
Save time on the day or do some "secret shopping" by using click and collect from The BIG Shop with our new online shop! Just check the app on the day of your visit for the password and your items will be ready for you to collect at the end of the day.
The BIG Shop
Your big family day out ends in the BIG Shop – the largest LEGO® store in the UK!
The Biggest LEGO® Range

Theme Park, The Beginning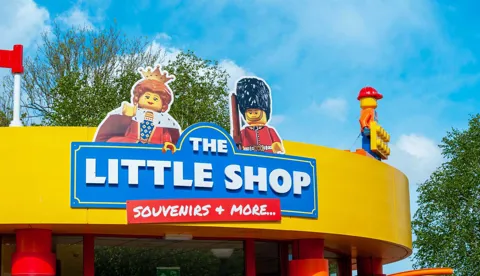 The Little Shop
Pop by The Little Shop to purchase one of our awesome LEGOLAND® souvenirs, pick up anything you may have forgotten for your visit to the Park and rent a buggy for the day.
Best for LEGOLAND® Souvenirs

Theme Park, The Beginning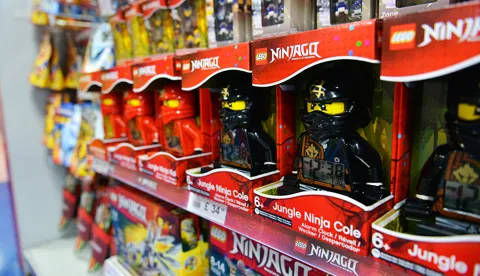 LEGO® NINJAGO® Store
After your epic duel with the Great Devourer on LEGO® NINJAGO® the Ride, you can check out our NINJAGO store which has everything a young (or old) ninja could desire!
Best for LEGO® NINJAGO®

Theme Park, LEGO® NINJAGO® World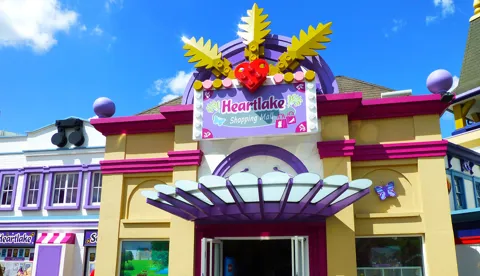 Heartlake Shopping Mall
Hey BFF's, it's the LEGO® Friends here! Don't forget to swing by our totally awesome LEGO store today for some shopping fun at Heartlake City Mall.
Best for LEGO® Friends

Theme Park, Heartlake City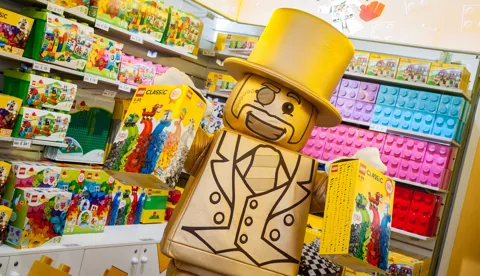 Minifigures & More
Minifigures & More is the Ultimate Brick Store, a celebration of all things Minifigure as well as the iconic LEGO® Brick.
Best for Minifigures

Theme Park, Imagination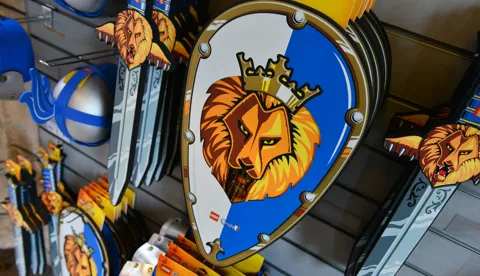 King's Market
Located within the Castle walls of the Knight's Kingdom, King's Market, transform yourself into a knight or princess with an array of wonderful dress-up and accessories!
Best for Knights and Princesses

Theme Park, Knights' Kingdom
Please Note
As of Saturday 4th July, the LEGOLAND Windsor Resort will be cashless. Payment can be made via Apple Pay, Android Pay, Contactless and all major debit/credit cards.
In line with UK Government regulations, guests aged 11 and over (except for people with certain health conditions and/or disabilities) will also be required to wear a face covering/mask within any indoor setting including our gift shops - find out more here.