LEGOLAND® Resort Hotel
Come and join us for the ultimate LEGO® Sleepover!
Breakfast Included
LEGOLAND® Gift In Every Room
Free Parking
Breakfast Included
LEGOLAND® Gift In Every Room
Free Parking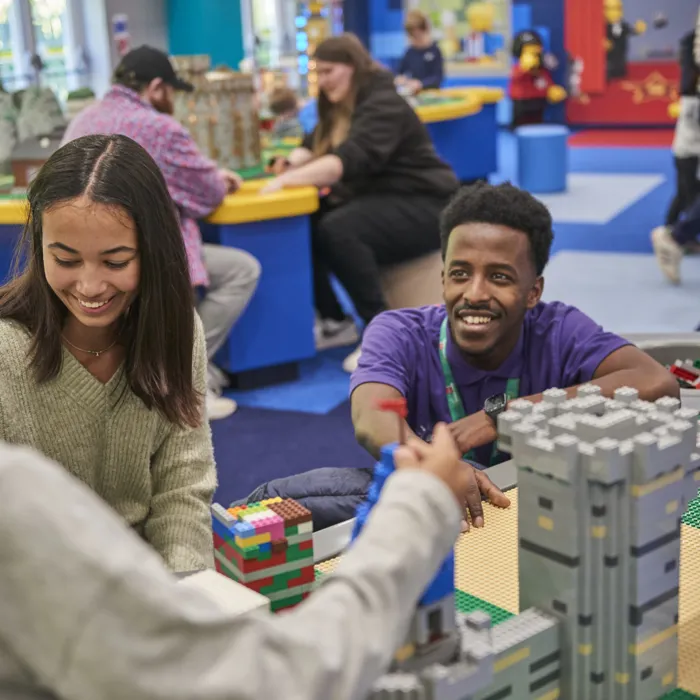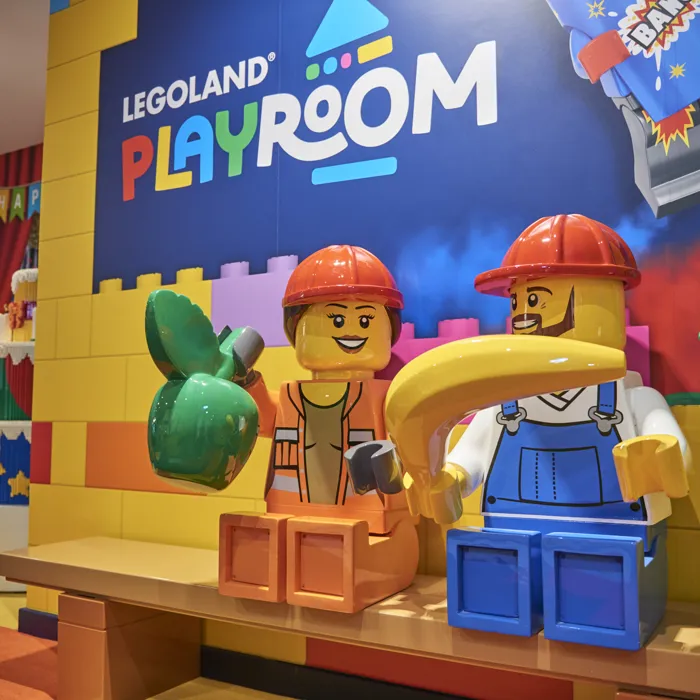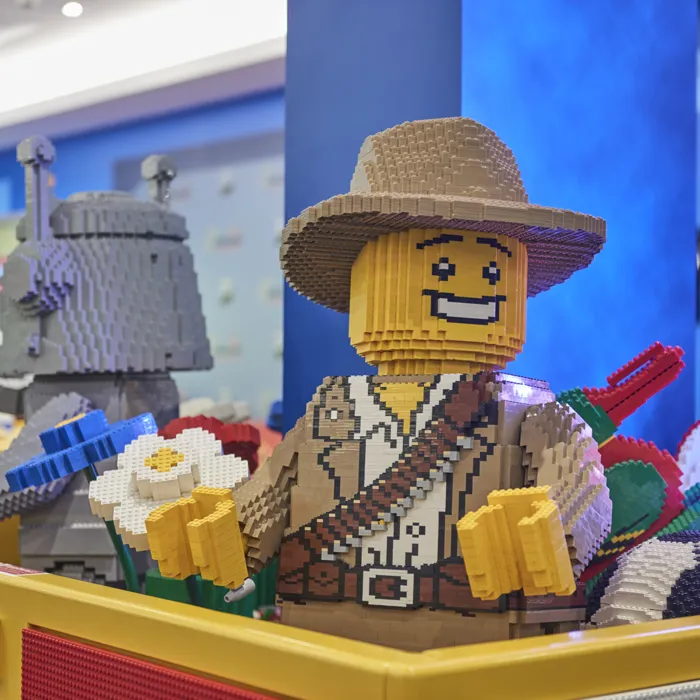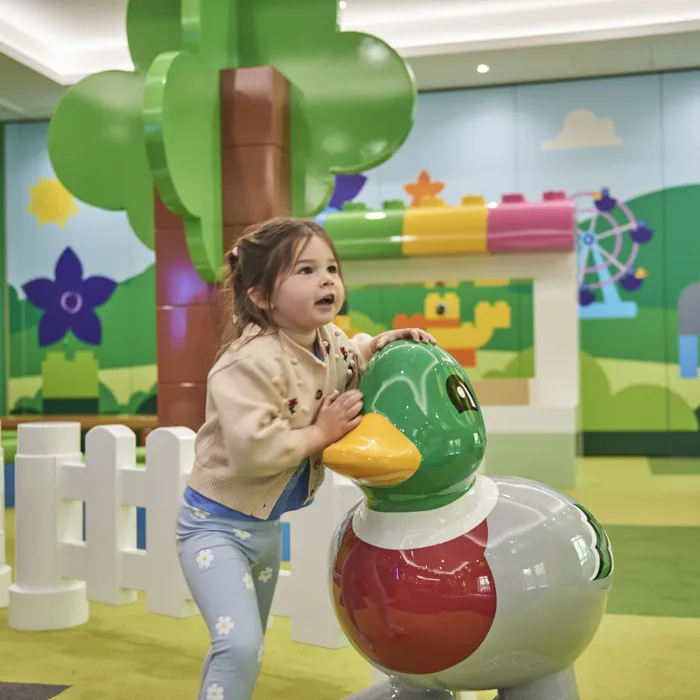 The Ultimate LEGO® Sleepover
Right in the heart of the LEGOLAND® Windsor Resort, the LEGOLAND Hotel is the ultimate sleepover option to accompany your LEGOLAND Holiday and make it a trip your little ones will never forget.
From the spectacular dragon-guarded entrance and interactive LEGO features through to the brightly coloured pirate splash pool and fully themed bedrooms, our hotel inspires imaginations and creates laugh-out loud memories.
The LEGOLAND Windsor Resort Hotel is brimming with LEGO features - with a mixture of Themed and Premium Themed rooms, we can accommodate guests with a variety of needs. Our theme park packages include LEGOLAND Park tickets and our location at the heart of the park ensures a truly memorable stay.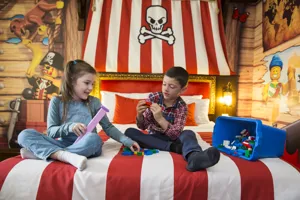 Fantastic Package Benefits
Overnight stay in a themed room
1 day Theme Park tickets 
Breakfast in BRICKS Family Restaurant
Free parking
Free LEGOLAND® gift in your room
Access to the LEGO® pirate-themed indoor water play area and swimming pool
Evening entertainment
Plus much more!
Our Awesome Themed Rooms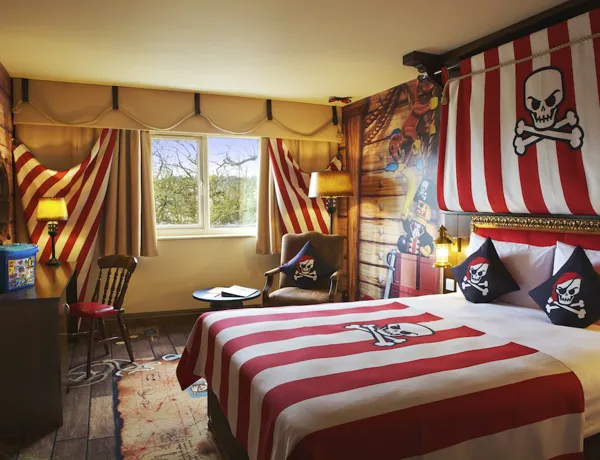 Premium Pirate Room
Upgrade your stay to our Premium Pirate room for a truly unforgettable short break!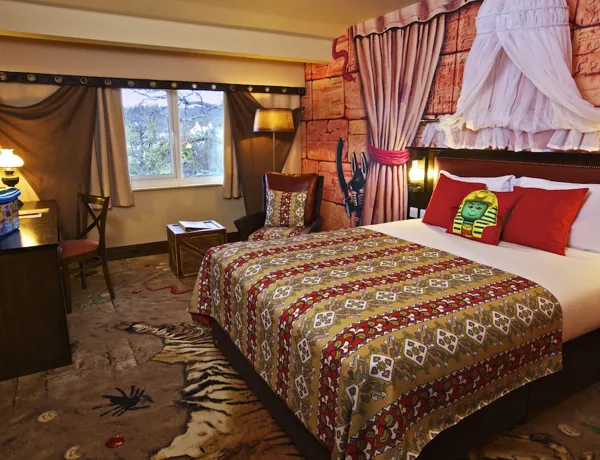 Premium Adventure Room
Upgrade your stay and embark upon an awesome discovery in an Adventure-themed room!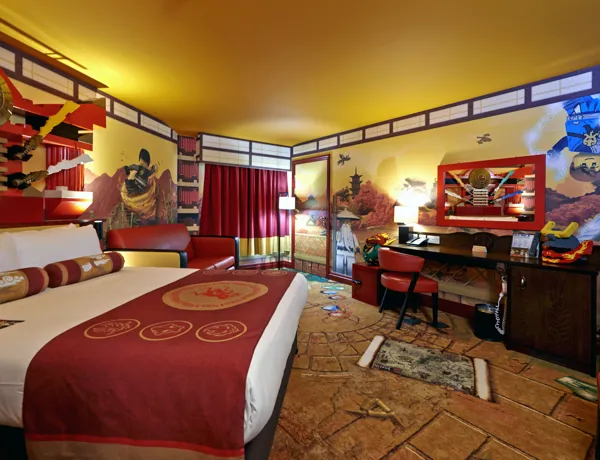 LEGO® NINJAGO® Room
Experience the ultimate ninja sleepover in our awesome LEGO® NINJAGO® Room!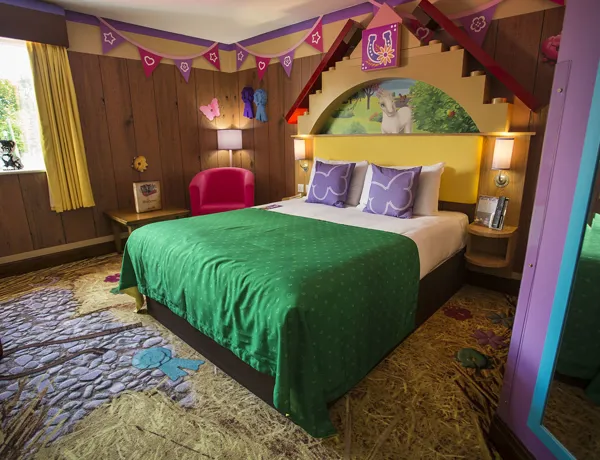 LEGO® Friends Room
Stay in rooms decorated exactly in the style the five Friends from Heartlake City would have chosen!
Restaurants, Bars & Shops
There's something to suit everyone's taste buds at the LEGOLAND Resort Hotel! Plus a chance to pick up any last minute souvenirs or essentials.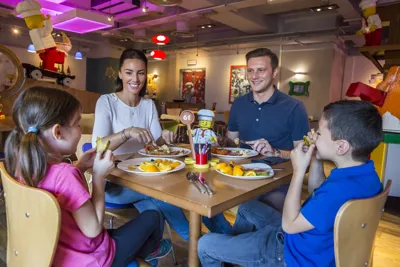 The hotel was half the experience!! Our children were never bored for one second of our stay thanks to all the little touches like their own TV, treasure hunt, LEGO gifts and LEGO in the the room and around the hotel. It was amazing and although we have been home two days now, we are still on a high.