Five Park Weekender World Tour
Festival-themed family fun at LEGOLAND® Windsor
LEGO® VIDIYO™ Music Fest
We were thrilled to host the awesome LEGO® VIDIYO™ Music Fest at LEGOLAND® Windsor Resort. It was the best three days of fun, laughter and music and everything we wanted you to enjoy and MORE. Your singing and dancing really rocked our Resort!
Check out the photo gallery below to see if you can spot yourself busting some moves, or soaking up the festival atmosphere.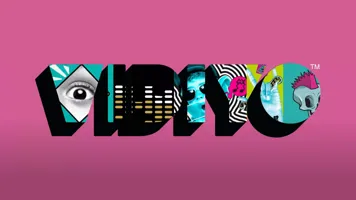 LEGO® VIDIYO™ brings creations to life
Calling all budding music video producers! LEGO VIDIYO is a playful and innovative maker experience supported by a series of BeatBoxes, Bandmates, BeatBits and augmented reality - designed to celebrate and expand children's creativity through music and play.
A combination of physical and digital elements lets kids direct, produce and star in their very own music video. Creativity will shine through as they set the stage, pick the songs and members of the band, add effects and even design a record cover to go with the track. There's a huge choice of tunes from Universal Music Group's massive library of chart toppers and ultimate classics with something to suit everyone's taste from granny and grandpa to toddler and teen.
And what's more, state of the art AR technology makes it possible, for the first time, for kids' favourite Minifigures to be brought to real-life scale so they can appear on stage as the music video magic is made!
The easiest way to find out if your device works with the LEGO® VIDIYO™ app experience is to visit apps.lego.com/vidiyo-device/ using your device.
Download the VIDIYO app and let the creativity begin.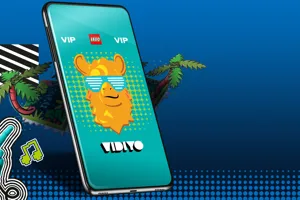 It's the VIP VIDIYO™ Experience!
Get backstage with VIDIYO's VIP Virtual Pass.
There's even more to discover in the world of VIDIYO when you become a LEGO® VIP! Unlock exclusive rewards and awesome digital content with your very own VIP Virtual Pass.
Sign Up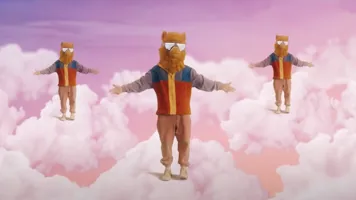 The lowdown on L.L.A.M.A.
International pop sensation L.L.A.M.A loves life! And as the human incarnation of DJ Llama from LEGO® VIDIYO™ Tropicon Beatbox, he's also the first LEGO Minifigure to walk among us on planet earth.
His name stands for "Love, Laughter, And Music Always" and he's the life and soul of any party he's at. With the release of his first hit single Shake – featuring Ne-Yo and Carmen DeLeon, L.L.A.M.A has fulfilled his dream of producing music to make people happy. And we were delighted that he was able to share this happy vibe with live performances at LEGO VIDIYO Music Fest. Shake brought out the groove in everyone and that was what L.L.A.M.A intended for this cheery track!
L.L.A.M.A spreads joy and goes with the flow. He doesn't limit himself to any fixed musical genre and lets his imagination run away when he's making music. He doesn't take things, or himself too seriously with kind-hearted mischief and free-spiritedness leading the way.
Hope you enjoyed the good tunes and good times with L.L.A.M.A at LEGO VIDIYO Music Fest. And we hope you're still Shake, Shake, Shake-ing!