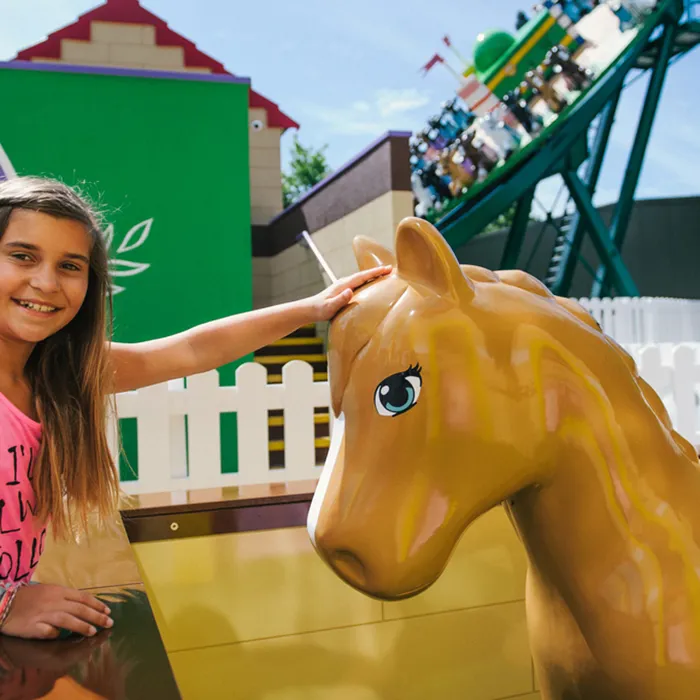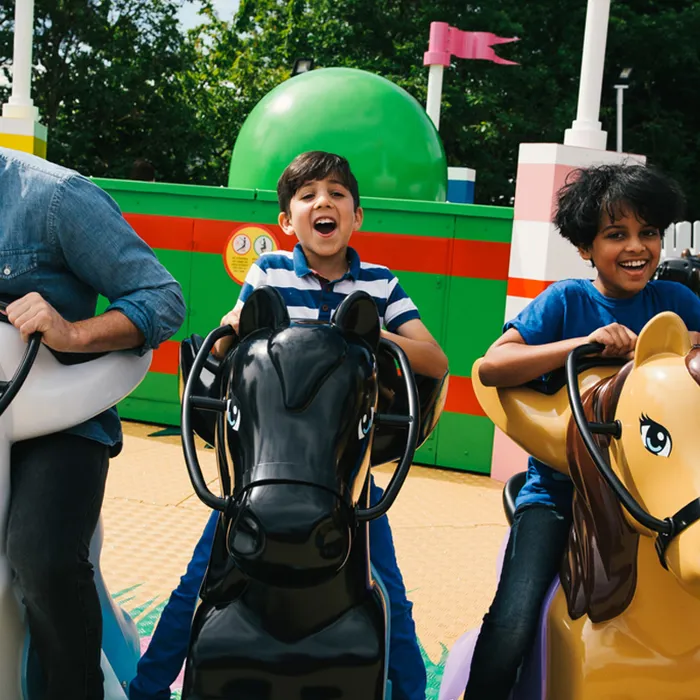 Mia's Riding Adventure
Giddy up riders! Join Mia on her exciting equestrian adventure, a spinning disk ride that travels backwards and forwards whilst launching you into the air.
Have you tried our NEW in-queue line games yet? They're fun for all the family! Available at Flight of the Sky Lion, LEGO® City Deep Sea Adventure, Mia's Riding Adventure and Pirate Falls: Treasure Quest.
Build your Day...
Mia's Riding Adventure is located in Heartlake City
You must be a minimum of 1.2m to ride
Only one person per seat
Guests are required to hold themselves upright without the assistance of a guardian or carer
Guests are required to hold on to handles, lap bars or handrails and brace against brute forces
This ride is not recommended for guests with; back & neck problems, heart conditions, high blood pressure, broken limbs or guests who are pregnant
Guests must be secured in the ride seat; this may not be possible for torso measurements approaching 51 inches