Breakfast Included
LEGOLAND® Gift In Every Room
Free Parking
Breakfast Included
LEGOLAND® Gift In Every Room
Free Parking
Loads of Extra Benefits!
There are so many great advantages to staying at a LEGOLAND® Windsor Resort Hotel! Take a look at the unique and exclusive benefits below.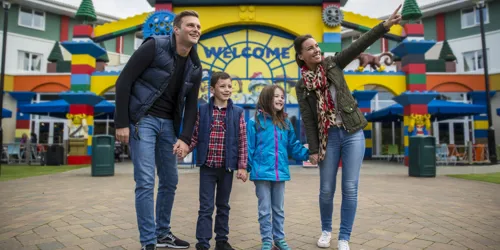 Includes Theme Park tickets!
Guests staying on an official LEGOLAND Holidays short break get their theme park tickets included**.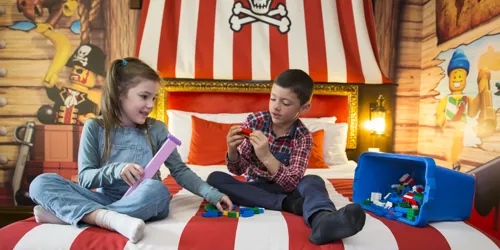 Treasure Hunt in Every Room
Search for the answers to clues in your room for the combination to the safe. Unlock it to discover a special LEGO surprise inside! For an even more awesome gift, upgrade to one of our Premium Rooms.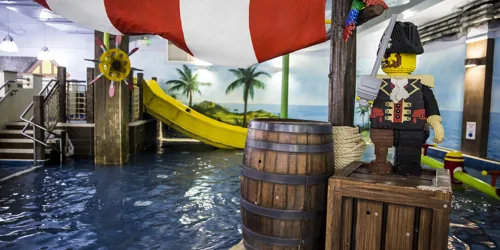 LEGO Pirate Themed Indoor Pool
Arrrgh you ready? Splash and play in our LEGO® Pirate themed indoor water play area and swimming pool!***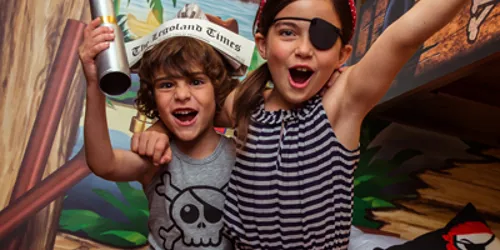 Themed Rooms with Interactive LEGO Features
LEGO comes to life inside every room at the LEGOLAND Hotels. Each room includes at least eight LEGO models and surprises around every corner. Plus, you'll find a bucket of LEGO bricks in your room to build your own LEGO creations during your stay.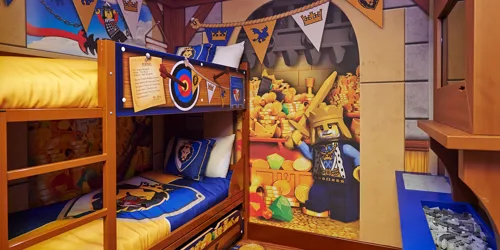 Separate Children's Area
Having this children's separate sleeping area****, you can trust that your little LEGO Builders will have a truly magical and undisturbed sleep.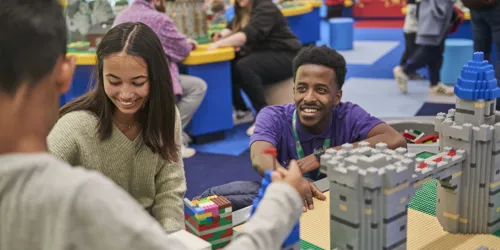 LEGOLAND Playroom
Introducing the LEGOLAND Playroom – a space designed just for PLAYTIME!* There is so much to discover, you will want to build until bedtime!
* Access included for Premium rooms.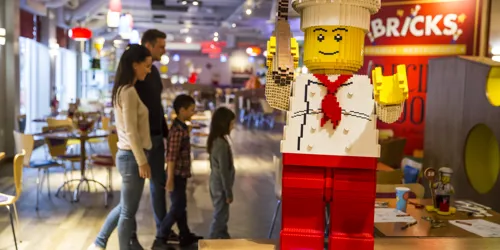 Full Breakfast
Every stay includes free hot breakfast at Bricks Family Restaurant or Tournament Tavern depending on which Resort Hotel you are staying in - make sure to fill up for the fun-filled day ahead!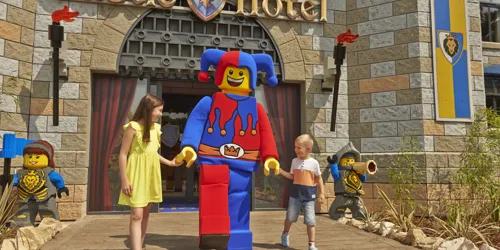 Just Steps to the Theme Park
You can't get any closer to the action, with both LEGOLAND Resort Hotels located just steps away from the park!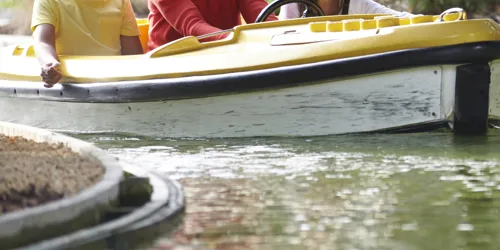 Early Ride Time
Guests staying in our Resort accommodation on stays after 15th March 2024 can enjoy exclusive Early Ride Time in the Park from 9:30am.
* All rides are subject to availability.
** Subject to theme park opening dates and package purchased.
*** Pre-booking required. You will receive a link to pre-book your slot in your hotel confirmation email.
**** There is a separate children's sleeping area in the majority of our rooms, however during busy periods you may be allocated an accessible room which can't accommodate a separate sleeping area.