The LEGOLAND® Resort Hotels
Hotel Facilities
Find out all about the facilities available when you stay at a LEGOLAND® Resort Hotel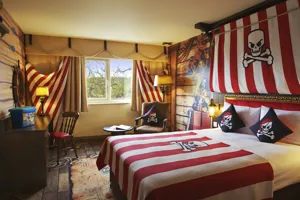 Room Facilities
Each room in the LEGOLAND Resort Hotels include:
Free LEGO® Gift
Dedicated LEGO TV Channel
Children's sleeping area with own TV
En-suite bathroom with shower
Hairdryer
Tea and coffee making facilities
Telephone
High speed WIFI
Some rooms, including those in the LEGOLAND Castle Hotel, have additional facilities - please see each room page for full information.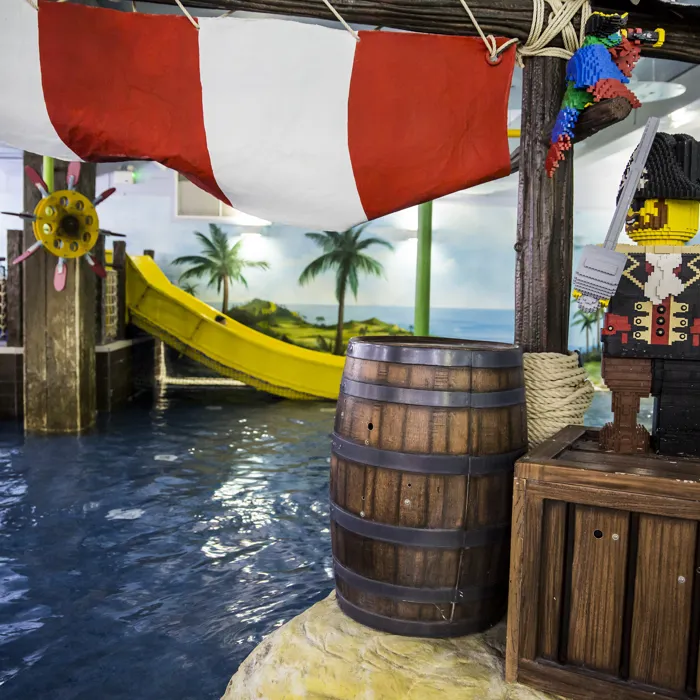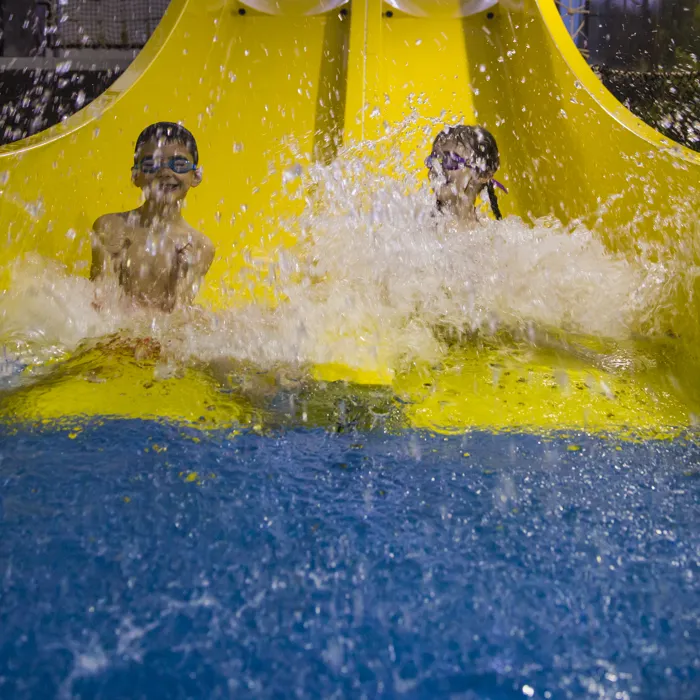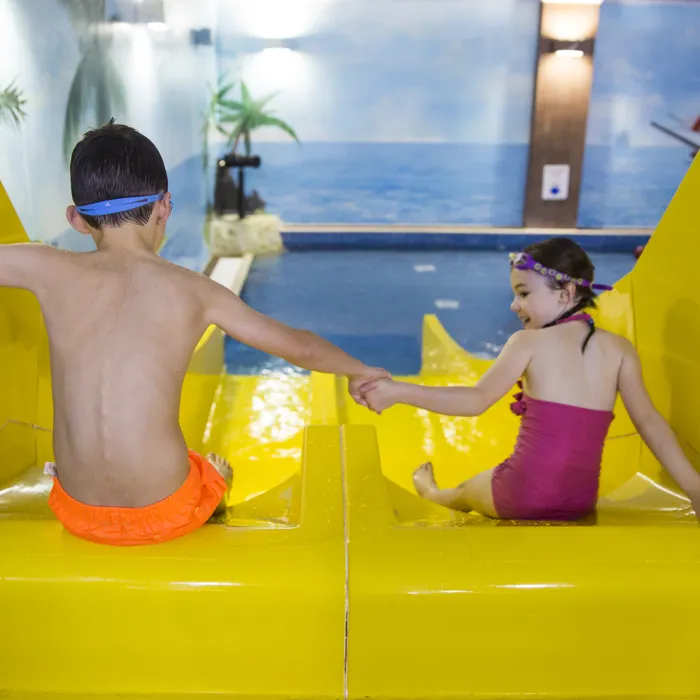 Leisure Facilities
We have a swimming pool and a pirate-themed indoor water play area complete with slides. Towels for the swimming pool are available for use upon arrival.
More information on our swimming pool is available below; don't forget to pre-book!
We also have a gym area (adults only).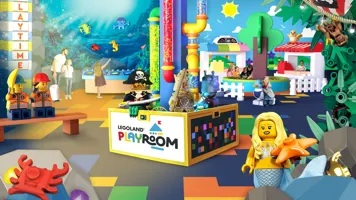 LEGOLAND® Playroom​
Introducing the LEGOLAND Playroom – a space designed just for PLAYTIME!*
Enter a Playroom like no other where every LEGO builder's imagination will run wild! Explore a collection of LEGO build tables including a pirate island, a city full of skyscrapers and even a castle in ruins, each seeking a hero – which will you choose first?  
* Access included for Premium rooms.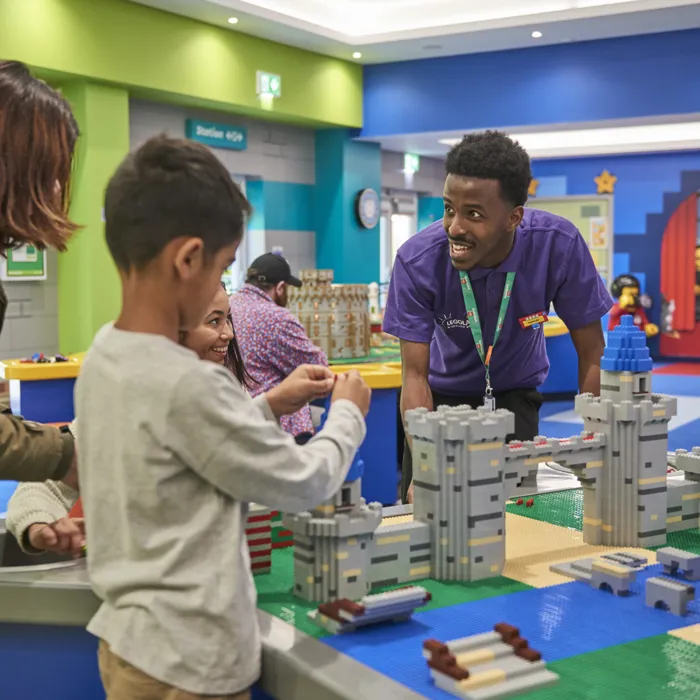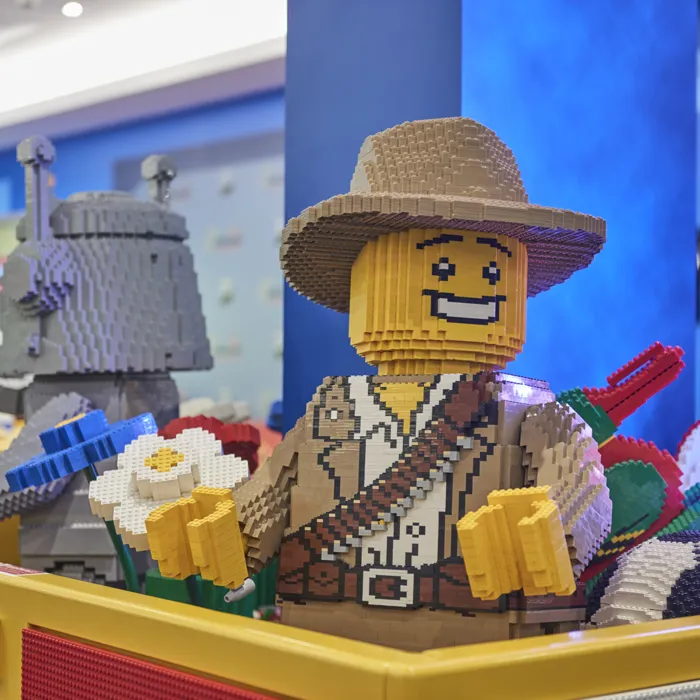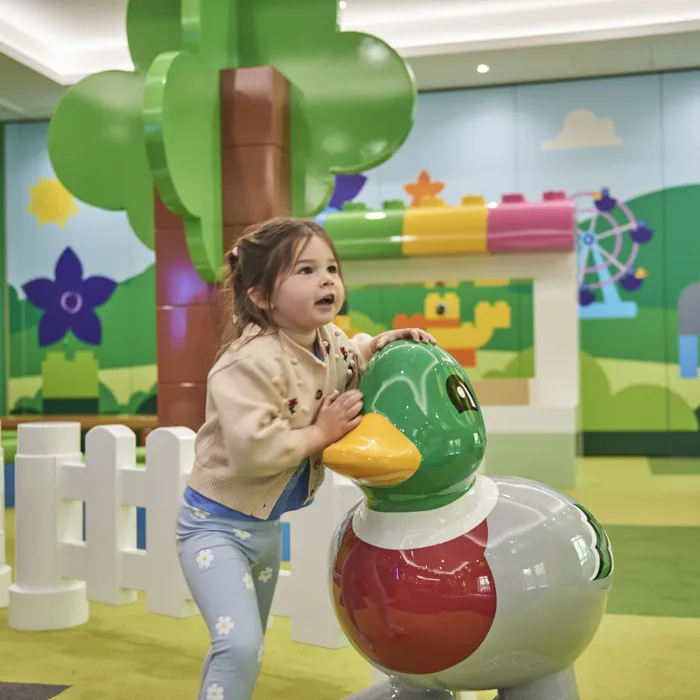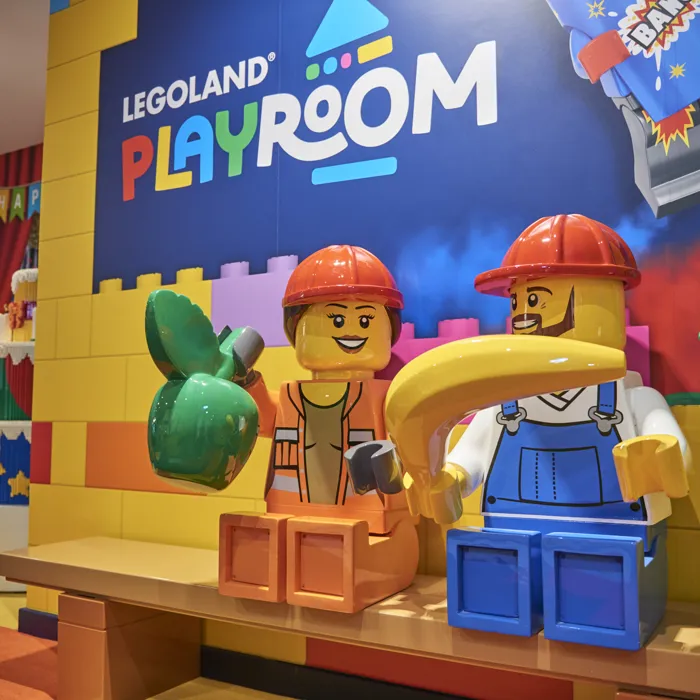 What is Available for Children, Infants and Babies?
Children will love the interactive LEGO features throughout the Hotel including play areas, themed rooms, themed music elevators, swimming pool, separate bunk-bed sleeping area with own TV, restaurants and evening entertainment.
The hotel provides bottle/milk warming service, highchairs, fresh blended food on request.
Check-in / Check-out Times
The earliest check-in time is 4pm and the latest check-out time is 10am.
When you arrive at the hotel to enter the park, please leave your luggage in your car removing any valuables. This can then be collected later in the day and taken to your room when you come to check in.
Other Useful Information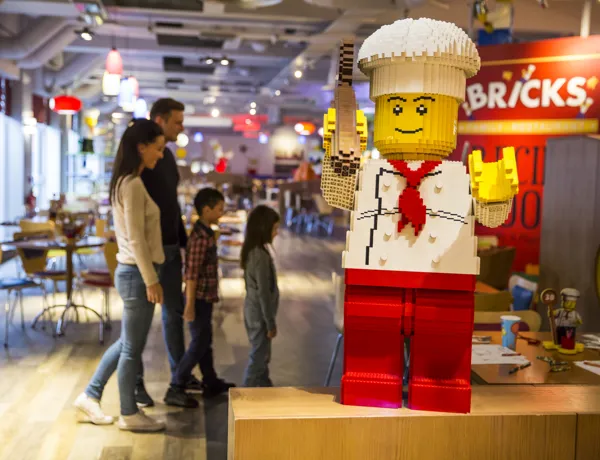 Food, Drink & Shopping
Feeling peckish? Choose from Bricks Family Restaurant or Skyline Bar in the LEGOLAND Resort Hotel. All restaurants provide a child-focused menu and fun, healthy eating options. Our Hotel shop offers a capsule range of the top LEGO themes and LEGOLAND souvenirs as well as some essential items.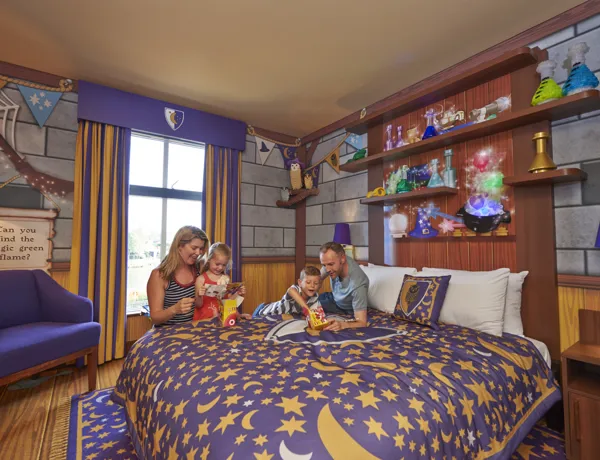 Guests with Disabilities
The LEGOLAND Resort Hotel is completely accessible and offers a range of accessible rooms including LEGO Friends, Kingdom, Pirate, Adventure and Knight themed rooms. For more information and to book, please contact our friendly Guest Experience team at LEGOLAND Holidays.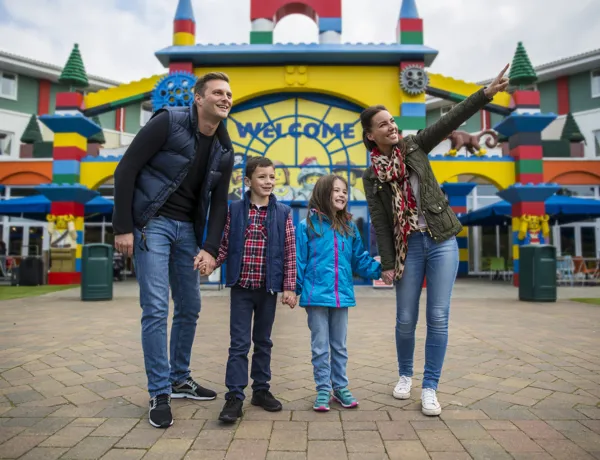 Parking
The LEGOLAND Resort Hotels offer free parking to guests visiting, which is located opposite the hotel.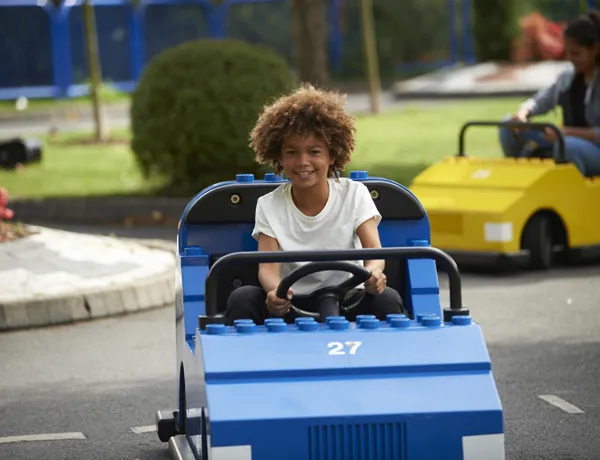 Our location
Conveniently located just 20 minutes from Heathrow by car and less than 30 minutes from central London via train, the LEGOLAND Hotel sits at the heart of the M4, M3, M25 motorway hub.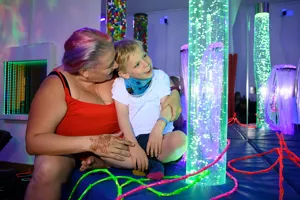 Total Sensory Room
Did you know that there is a LEGO® themed sensory space inside the LEGOLAND® Windsor Resort Hotel? The dedicated space has been designed and created by the LEGOLAND Windsor Resort and Total Sensory UK, to offer a calming environment for hotel guests with additional sensory needs. 
The sensory room offers a space full of interactive experiences; with a vibrating bean bag, interactive projections, colour changing tubes filled with LEGO bricks, a bubble tube, tactile wall panels, soft lighting, and a UV carpet, all designed to create a calming space for those who need it most.  
The unique space allows guests to discover bright colours, fibre optics, with activity panels to explore an interactive carpet and of course, LEGO and DUPLO® to play with. The Sensory Room is located inside the LEGOLAND Resort Hotel for use exclusively by families staying overnight in the Resort's two hotels.  It is now one of two sensory spaces at the resort, with an existing sensory space in the theme park for day guests who require a quiet moment away from the excitement of the Resort's rides, live shows, and attractions.  
Need more information?
Check out our FAQs on our Help Centre below, where you can find the lastest information about a LEGOLAND Holiday. You can also contact our team via our Help Centre.
View Help Centre