Fancy something sweet? Beastly Bites has a great selection of doughnuts and hot and cold drinks to choose from.
Theme Park, LEGO® MYTHICA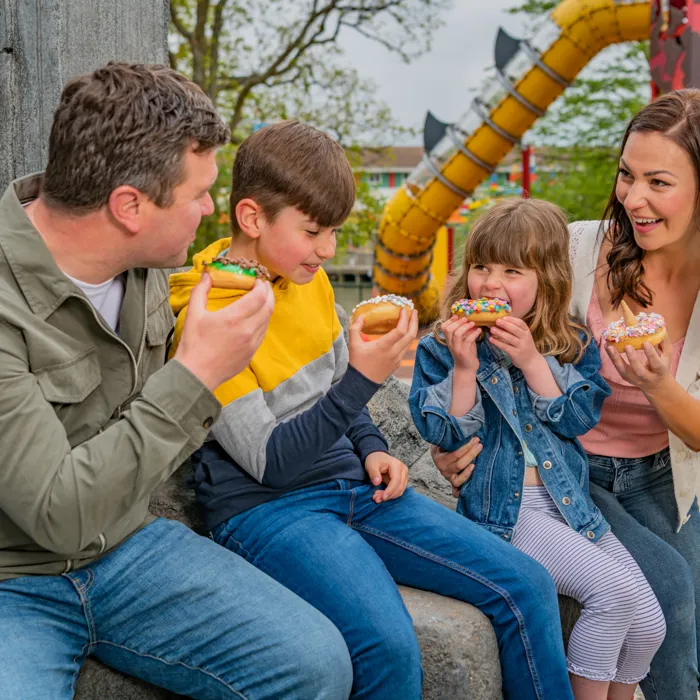 Pick up a Sweet Treat
Fancy something sweet? Visit Beastly Bites for some deliciously themed Beastly Doughnuts or yummy Mini Doughnuts.
There's loads of tasty flavours to choose from, including a 'Troll' apple flavour with chocolate shavings; 'Vortex' blueberry rainbow glaze; a lemon flavoured delight with sparkles and mini meringue pieces; and even a 'Unicorn' doughnut complete with unicorn-shaped sprinkles and a cone horn!
There's also a selection of hot and cold drinks available to help quench your thirst.