Serving all your favourite flavours from Cookie Dough to Phish Food and Cherry Garcia, plus all the latest new flavours! Enjoy a creamy shake, saucy sundae and waffle cones.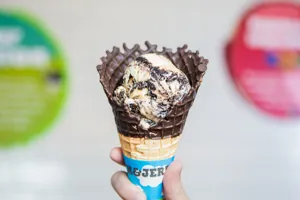 Fancy Something Sweet?
There's something for every sweet tooth at Ben & Jerry's! Whether you fancy a waffle cone with some freshly-scooped ice cream or an indulgent milkshake with whipped cream, you're sure to find something you'll enjoy. You can even build your own sundae, with a huge variety of flavours and toppings to choose from!