Spoil yourself and try one of the sweet treats we have on offer in our Heartlake City Ice Cream Parlour!
Theme Park, Heartlake City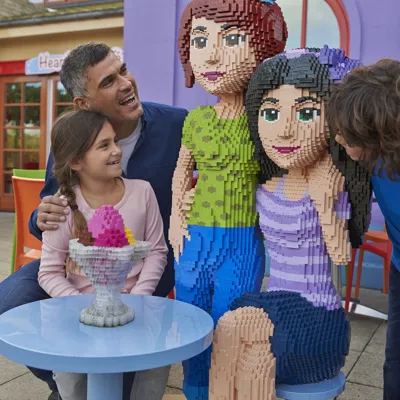 Spoil yourself!
In this parlour, we've got doughnuts and delicious ice creams topped with sprinkles and a flake for you to enjoy! Plus, step outside with your order to join the fabulous LEGO Emma in her selfie and experience one of our one of our girls awesome shows at the Harbour.
Please note, as a result of government guidelines, we are no longer able to accomodate groups of more than 6 in any of our restaurants, except for government exemptions.