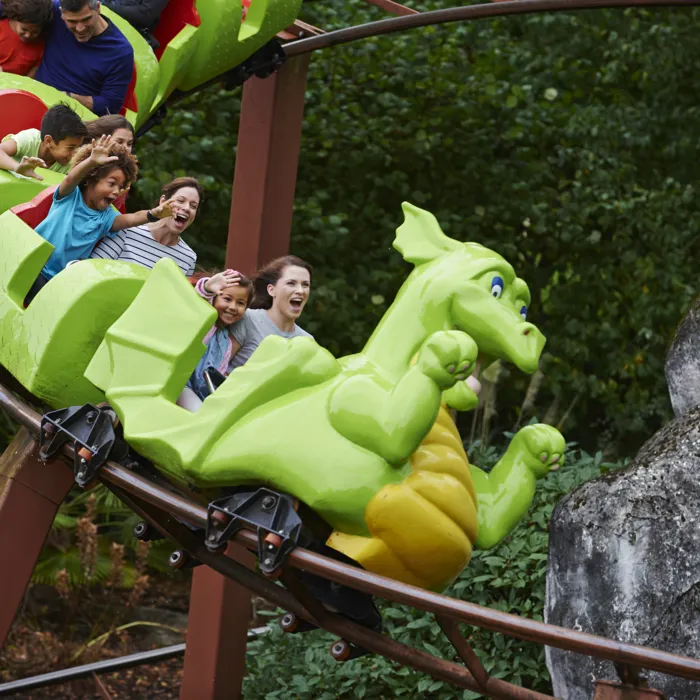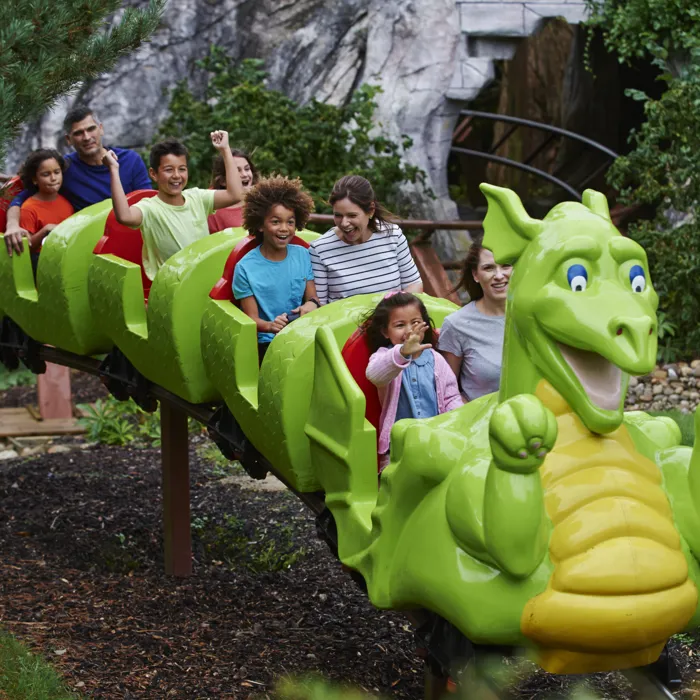 Dragon's Apprentice
Please note, this ride is currently closed for refurbishment and will reopen in 2022.
For younger knights in training who will one day be ready to take on the fully grown Dragon, build up your bravery slowly and start with this mini rollercoaster! Enjoy the twists, turns and spirals all in view of the Magical Kingdom Castle.
Remember to say hello to our LEGO® courtier and his fair maiden on your way to the ride.
Build your Day...
Dragon's Apprentice is located in Knight's Kingdom
You must be a minimum of 0.9m to ride
You must be a minimum of 1.3m to ride without being accompanied by a responsible person at least 16 years of age
Upper body control is required. Guests must be able to sit upright without assistance