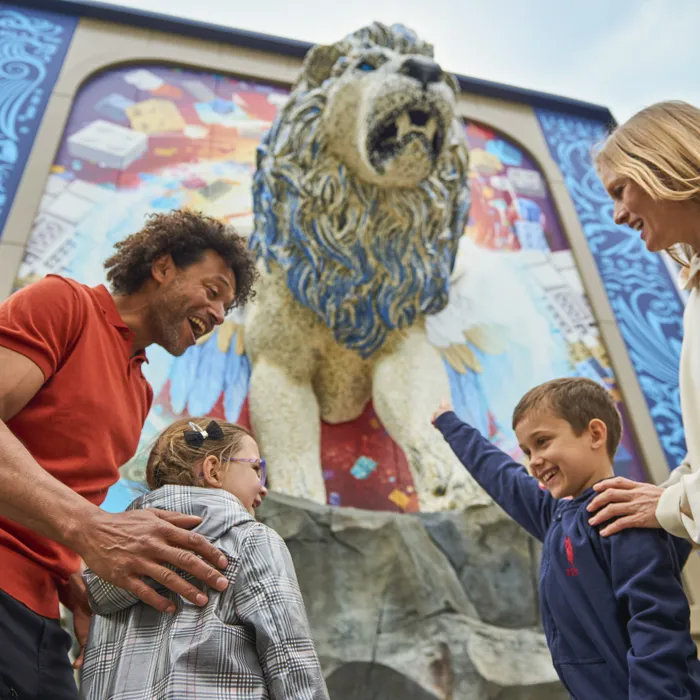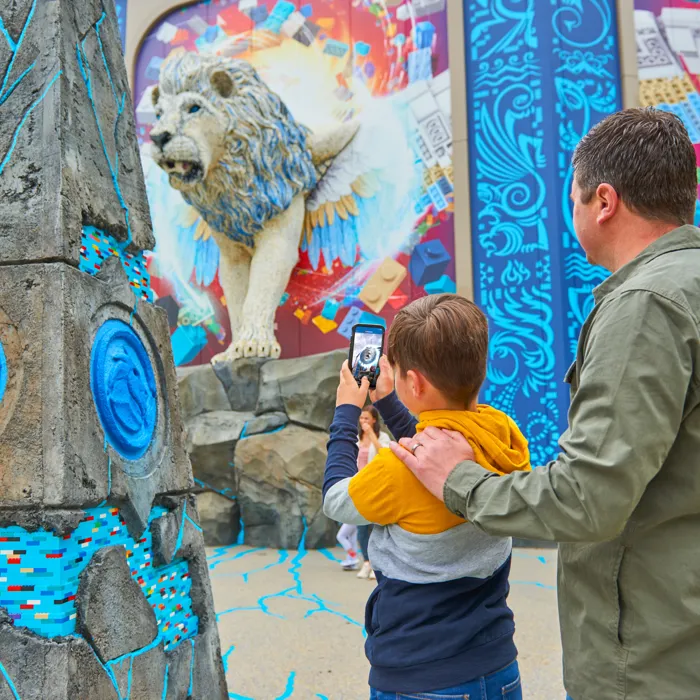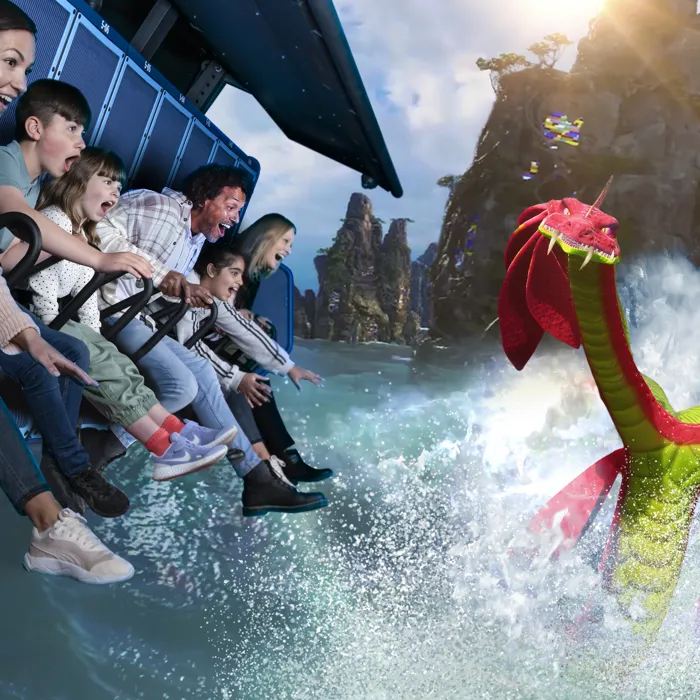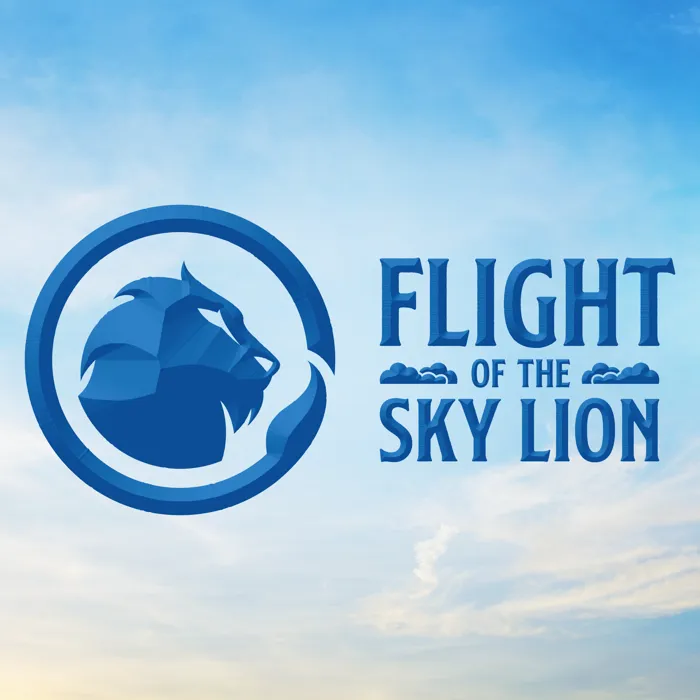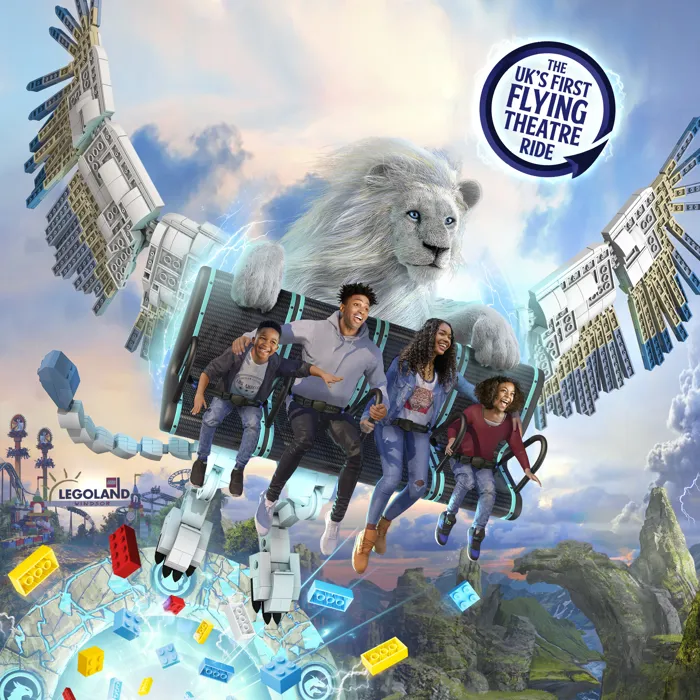 Flight of the Sky Lion
Brace yourself for the most exhilarating ride of them all. Take flight with Maximus on Flight of the Sky Lion, the UKs first EVER flying theatre, as he takes you on a thrilling expedition through the realms.
You will come face-to-face with some of LEGO MYTHICA's rarest and scariest mythical creatures, be sure to watch out for the dreaded Chimera!
Build Your Day...
Flight of the Sky Lion is LEGO® MYTHICA
Please note this ride is only available on Reserve & Ride Ultimate
You must be a minimum of 1m to ride
You must be a minimum of 1.2m to ride without being accompanied by a responsible person at least 16 years of age
One adult can accompany a maximum of 2 children between the height of 1m and 1.2m
Guests must be able to sit upright without assistance of a guardian or carer for the duration of the ride
Guests must be able to hold onto handles, lap bars or hand rails and brace against ride forces
Not recommended for guests with back or neck complaints, heart conditions, high blood pressure, broken limbs or for guests who are pregnant
This ride involved flashing lights or strobe lighting