LEGO® City Driving School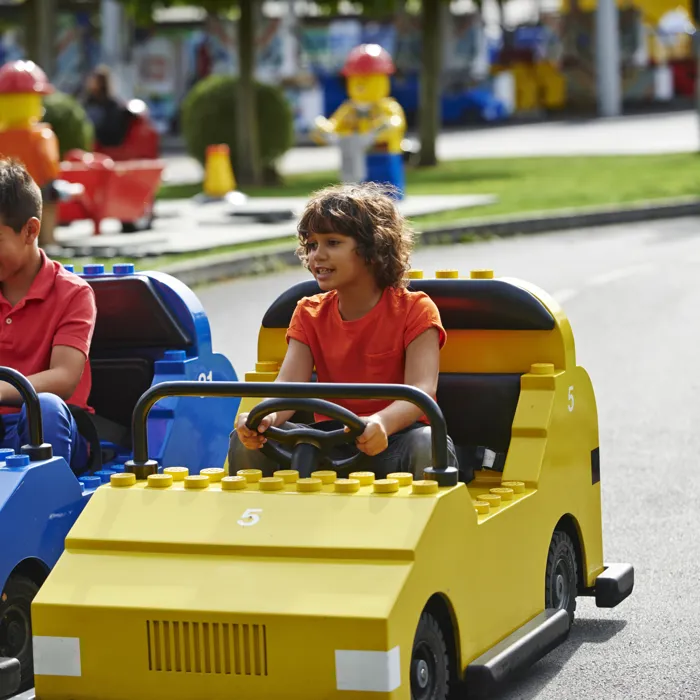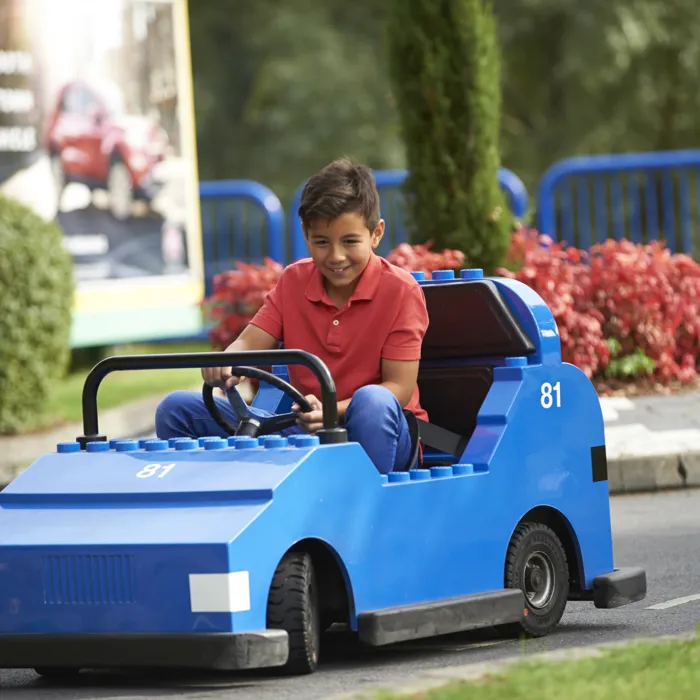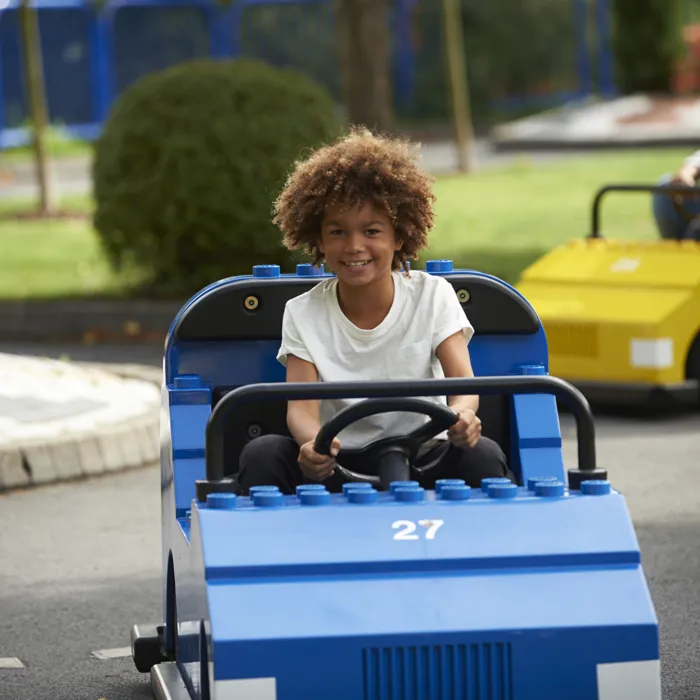 Earn your Driving Licence!
It's time for your kids to become drivers at our LEGO® City Driving School!
After watching a road safety video young drivers can take the wheel of their very own electric car and work their way around our LEGO city roads encountering traffic lights, roundabouts, LEGO policemen and even a speed camera.
At the end, they will all earn their first LEGOLAND Driving Licence!
Build Your Day...
Driving School is located in LEGO City
You must be between 1.1m and 1.5m in height to ride (not suitable for guests aged over 13 years)
Guests are required to hold themselves upright without the assistance of a guardian or carer
We recommend that you bring photo identification such as a valid passport or a photocopy. As some of our younger drivers may be a little shy, we now offer an optional Age Check wristband which can be collected from Guest Services and shown to our friendly ride operators
Guests are required to press the foot pedals and steer the car
There is a maximum on 1 guest per car
This ride is not recommended for guests with; back & neck problems, heart conditions, high blood pressure, broken limbs or guests who are pregnant
Reserve & Ride is available for this ride