Miniland Missions
It's Parade Day in Miniland and the fun (AND TROUBLE) is about to begin…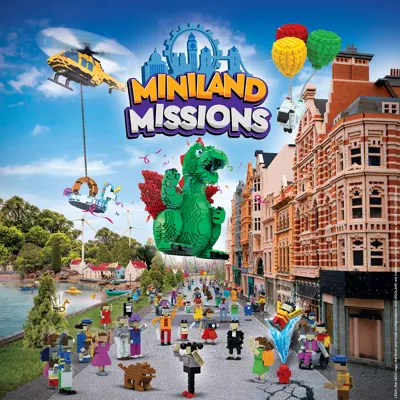 Roll Up, Roll Up!
Giant LEGO® floats are flying high, the sun is shining, and the band is ready to play.
WHAT COULD POSSIBLY GO WRONG?
Join the Minilanders on an augmented reality adventure as they celebrate their FIRST EVER Parade Day procession. See the fantastic floats pass by, and watch the fireworks light up the sky for what should be the grand finale…
BUT WAIT… THERE'S BREAKING NEWS!
While everyone's been enjoying the parade, crazy things have caused chaos in Miniland and the Minilanders need YOUR help to fix the mess. Complete FOUR Miniland Missions and save Parade Day! Only when all the missions are complete can you be called a true hero of Miniland!
Are you ready to be a hero and save Parade Day from disaster?
Download the LEGOLAND® Windsor app and scan the codes around Miniland to play.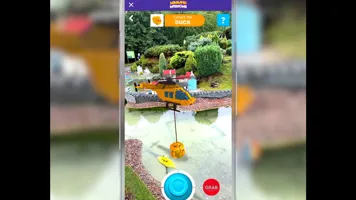 Save Parade Day!
Spy & Seek
A balloon, some flowers, a key and even a car are missing. Put your searching skills to the test, find the lost property and return it to its owners as fast as you can.
Sneaky Sheep
The sheep are on the loose and in a playful mood. Can you round them up and float them back into their pen? They're a bit stubborn, so you'll have to work hard!
Flood Fix
Crack, creak, is that a leak? Pipes have burst and water's spraying everywhere. Solve the tricky 3D pipe puzzle and stop the flood.
Air Rescue
Oh no! The Minilanders' favourite inflatables are stuck in the middle of the lake. Pilot the rescue helicopter and drop them safely back to shore.
Parade Day Party
Completed the missions and saved parade day? Join the Minilanders for an augmented reality celebration of LEGOLAND® like no other!