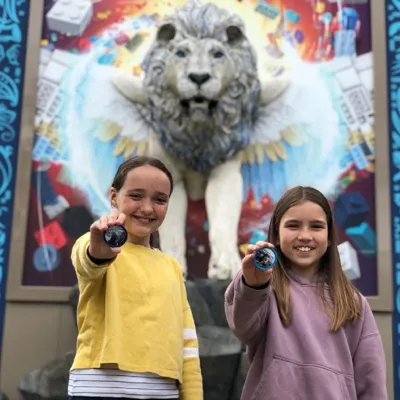 What are POP Badges?
POP Badges are the LEGOLAND® Windsor Resort's awesome collector badges. Each Pop is fun and unique in its own way – from your favourite LEGO® Minifigure to glow in the dark or scratch and sniff!
POP Badges can be collected in a variety of ways throughout the year, from completing the QR code trail in London in Miniland to gifts with purchases at selected stores at selected times of the year to completing POP Badge challenges during special events. You can check the LEGOLAND app for information on the day of your visit!
Every staff member you meet at the LEGOLAND Windsor Resort will also have two POP badges on their lanyard and they love to swap with you and your friends!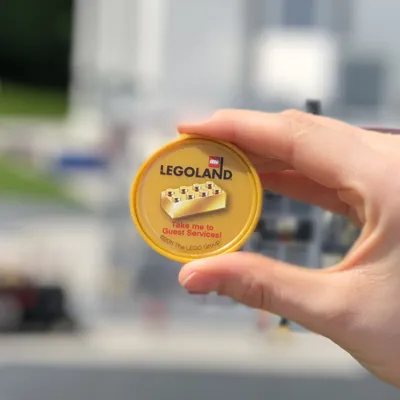 Gold POP Badges
Don't forget about our Gold POP Badges! Want to get your hands on one? Here's how:
Spot a team member with the Gold POP Badge on their LEGOLAND® Windsor Resort lanyard in either the Park or Hotels
We can't reveal who or where to find these employees, so make sure to keep your eyes open for this exclusive POP Badge
If you find one, you can either keep the exclusive Gold Brick POP badge or take it to Guest Services or the Ticket Office to exchange for a code for a single one-day ticket to the LEGOLAND Windsor Resort
You can then redeem your free ticket using the link below!
Remember, you cannot keep the POP Badge if you decide to take the prize, so make that final decision wisely...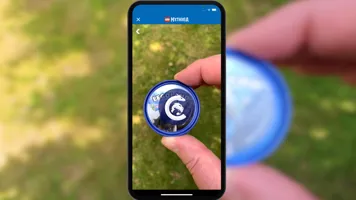 Bring your POP Badge to Life!
Pick up one of 2 exclusive LEGO® MYTHICA POP Badges and watch them come to life before your eyes through Augmented Reality!
Get your very own spyhole into this parallel world by scanning the POP Badge using the LEGOLAND Windsor Resort app.
As part of limited edition or special events at selected attractions, POP Badges with selected designs may be available to receive by guests. There is also the opportunity to swap a POP Badge, which means if you have a badge and spot a member of our team with a badge on their lanyard with a design that you prefer, you can ask them to swap their badge for one of yours!
Due to the special nature of POP Badges and their exclusive designs, any badges in distribution are subject to availability for a limited time only, and as such availability cannot be guaranteed – all badges are limited editions so need to be snapped up quick!
If you have seen an attraction release information on a new badge in distribution, we recommend planning your visit to them in advance, ensuring a prompt arrival to increase your chance of spotting one of these badges – remember, availability is not guaranteed and is subject to our fair swapping guide below.
When swapping, please remember to follow the Fair Swapping Guide for Collectors:
Staff who have POP Badges are sometimes able to swap, however please be considerate if they are currently operating a ride or caring for our
.Collectors are responsible for their personal collection of POP Badges and our attractions cannot be held accountable for any losses that may occur on the premises.
For fair swapping, our POP Badge policy is 1 badge for 1 badge per swap, regardless of the POP Badge's status or rarity.
Be considerate of other people's collections and do not pressure them to swap something they may want to hold onto for their personal collection.
POP Badges are NOT for resale and hold no value. Do not pay someone for POP Badges as they are making unlawful profit from the attraction's intellectual property.
Only a small amount of these badges are released each day and our teams will not be able to confirm where the badges are located.
Only Gold POP Badges with the wording 'Take me to Guest Services' are valid. If you are unsure please speak to a member of the team who will be able to assist.
Guests are able to redeem their badge for a one-day ticket to the Resort. This ticket is not valid alongside discount vouchers or against hotel stays.