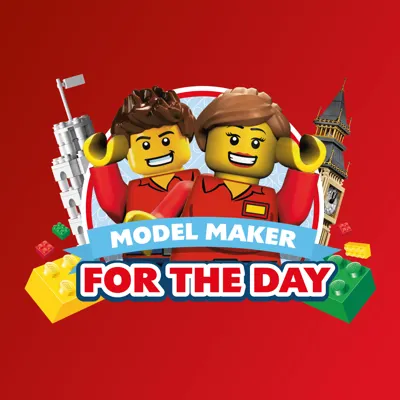 Uncover the secrets of LEGOLAND® Windsor
Become a LEGOLAND® Expert on our Model Maker for the Day Experience!
Enjoy a day with one of our VIP Hosts, and spend time learning all the secrets LEGOLAND® Windsor has to offer, check the LEGO® Models around the Resort, and ensure they are show ready for all our guests to bring LEGOLAND® to life!
Start your day at Bricks Restaurant with a full breakfast, you'll be taken into the park before it opens, wearing your very own LEGOLAND Polo & Name Badge! Tick off the morning checks with your VIP Host before being the first rider of the day on one of our top attractions.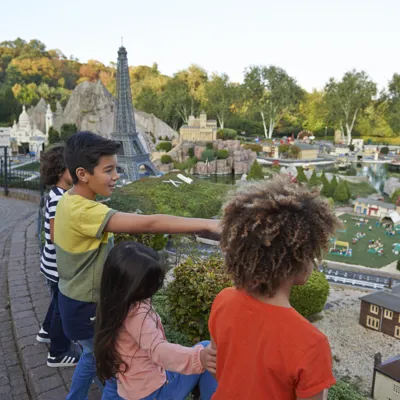 You'll get to feel like a giant getting to be one of only a handful of people to stand amongst the models in Miniland!
Next, build a Bespoke Model with your VIP host which you will get to take home with you! You will then pick a minilander made by the Model Makers to place in Miniland!
Before the experience ends you will be treated to a delicious buffet lunch!
Please note, this experience is strictly for those aged 7 to 15 years.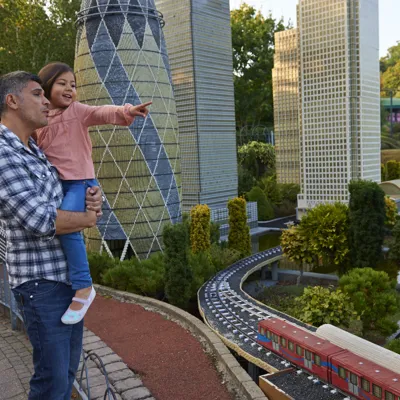 This experience includes:
Private VIP Host from 08:30am - 14:00pm
VIP Priority Ride Access with your VIP Host
All Day Entry to the park plus early Resort access
First ride of the day on one of our top attractions
Uncover the secrets of LEGOLAND® Windsor
Breakfast in Bricks Family Restaurant
Lunch in City Walk: Pizza & Pasta
Add a Minilander to Miniland
Build a Bespoke Model
Receive your own LEGOLAND® Model Maker Polo & Name Badge
Exclusive VIP Lanyard & Pop badge
Frequently Asked Questions
This experience starts at 08:30AM – 14:00PM.
No, this experience is only for the child the experience has been purchased for.
Park Entry is included for the children taking part in the experience, anyone not on this experience will need to purchase Resort Entry using the link here. 
No, the participant only receives VIP Priority Ride Access while with their host.