Take a pit stop & refuel your day, at our LEGOLAND® Coffee Co. kiosks, located in The Beginning, Pirate Shores, opposite Fire Academy and DUPLO® Valley.
Theme Park, Various Locations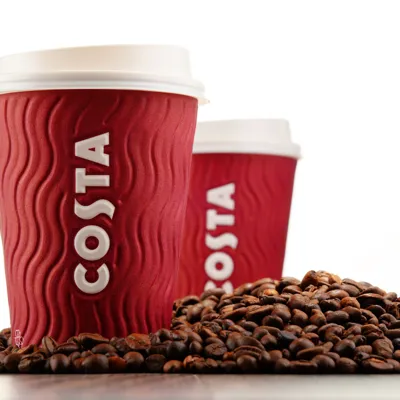 Proud to Serve
We are proud to serve Costa Coffee & a range of snacks; a light treat for those adventurers that are in a hurry to get straight back to awesomeness!
Please be aware that opening times for this unit may vary depending on the day of your visit. Should the unit be closed, Costa Coffee is also available from Sweet Stop in The Beginning area. 
Please note, as a result of government guidelines, we are no longer able to accomodate groups of more than 6 or 2 families in any of our restaurants, except for government exemptions.
Allergen Information
For the latest allergen information, please click the link below. 
Please note that this information is subject to change so please check the allergen board at the restaurant or speak to a member of staff with any queries before ordering.
View Allergen Information