Your big family day out ends in The LEGO® Store – the largest LEGO® store in the UK!
Theme Park, The Beginning
Be amazed at all the latest LEGO® sets in The LEGO Store, formerly known as The Big Shop, and find LEGOLAND® exclusive products for every fan including stationary, Brickheadz and of course… Ollie the Dragon toys!
Plus, to make things even easier, you can reserve your items with The LEGO® Store team before your visit or 'Buy Now and Collect Later' so you can make the most of your time on park, hassle free!
To enquire about a product, email retail.reservations@legoland.co.uk.
In line with UK Government regulations, guests aged 11 and over (except for people with certain health conditions and/or disabilities) will also be required to wear a face covering/mask within any indoor setting including our gift shops - find out more here.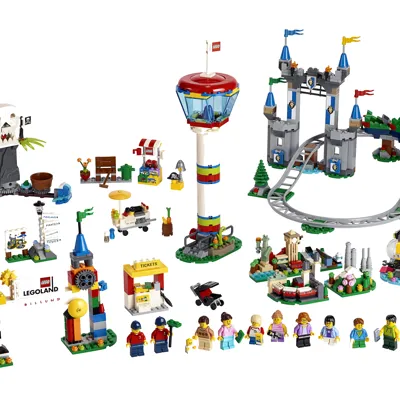 Click and Collect now available!
Save time on the day by using click and collect from The LEGO® Store with our online shop! Just check the sign in The Beginning on the day of your visit for the password and your items will be ready for you to collect at the end of the day.
Shop Now