LEGOLAND® Windsor's 25th Birthday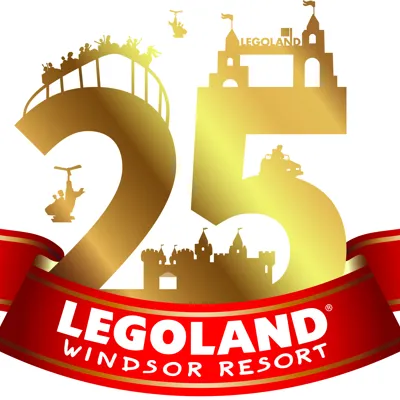 Celebrating 25 AWESOME years!
We're celebrating the LEGOLAND® Windsor Resort turning 25 in 2021, 25 years of building memories, 25 years of family fun and 25 years of everything being awesome!
Join us this year for the best birthday bash around, from partying with your favourite LEGOLAND Characters to riding the nation's most-loved rides. We want to share our 25th Birthday with all the friends we've made over the years - that's you.
We need your help!
We want to see all our guest awesome memories in one place, whether it's a video of when you first conquered the dragon and your face makes everyone laugh, or of your little builders exploring around Miniland looking amazed at what they've discovered. LEGOLAND Windsor is all about building memories and we want to look back at all those that have been built in the last 25 years….
Terms & Conditions
By submitting material, the entrant agrees to:
(a) assign to the Promoter all the entrant's intellectual property rights with full title guarantee; and
(b) waive all moral rights;
in and to the entrant's entry (including all photos and videos submitted) and otherwise arising in connection with the entrant's entry, including all such rights to which he/she may now or at any time in the future be entitled under the Copyright, Designs and Patents Act 1988 as amended from time to time and under all similar legislation from time to time in force anywhere in the world.
The entrant confirms that:
(a)  all images and video footage are original works by the entrant, are not defamatory and do not infringe third-party rights;
(b) there are no conflicting agreements in place that restrict usage of these images or other submissions;
(c) it has the consent from all individuals shown in any photo or video submitted to use such photo or video for the purposes of the entry and any such individuals have waived all rights they may have in relation to such use;
(d) if the image or video is of a person under 18, he/she has obtained parental or guardian consent to the submission of the photo or video for the purposes of the entry;
(e) it shall provide any evidence of any required consents at the Promoter's request, or risk being disqualified from the competition.
This Promotion is in no way sponsored, endorsed or administered by or associated with Facebook.  You acknowledge that all information and material that you submit to enter this Promotion is submitted to the Promoter and not Facebook and you agree that Facebook shall not be liable to you in any way in respect of this Promotion.
These terms and conditions shall be governed by English law, and the parties submit to the non-exclusive jurisdiction of the courts of England and Wales.