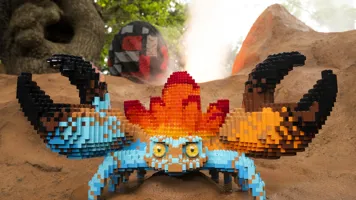 Explore LEGO® MYTHICA
Journey into the heart of LEGO® MYTHICA's walkthrough attraction, The Magical Forest, perfect for all the family!
Start your adventure by entering a swirling vortex and discover the magnificent LEGO creatures that dwell within this mysterious woodland, where surprises are around every corner.
Find Bits & Bobs, the friendly baby Alicorn at the enchanted waterfall and watch as his reflection transforms before your eyes. Watch out for the giant LEGO Venus Fly Traps, sometimes they can be a little snappy!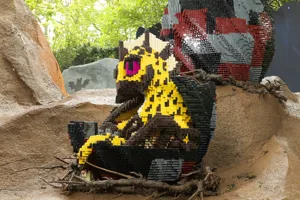 As your expedition continues, you'll venture past the electric bats in the Caves of Illumination and approach large cave surrounded by lava, passing Crystal Claw Crabs and a super-sized LEGO egg or two along the way. Maybe they belong to a magnificent creature?
Are you brave enough to enter the mystical cave? Legend has it that a Lava Dragon sleeps soundly inside…
Book Now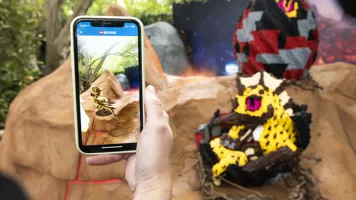 Bring The Magical Forest To Life
Delve deeper into The Magical Forest with an Augmented Reality experience. Watch as your favourite characters from LEGO MYTHICA come to life before your eyes – see the adorable baby Lava Dragons, help Bitsandbobs find his wing, collect rocks for the Crystal Claw Crabs and watch as the Lava Dragon flies through the sky. Plus, pick up two brand new AR-activated pop badges when you purchase a kid's meal at The Hungry Troll or Beastly Bites!