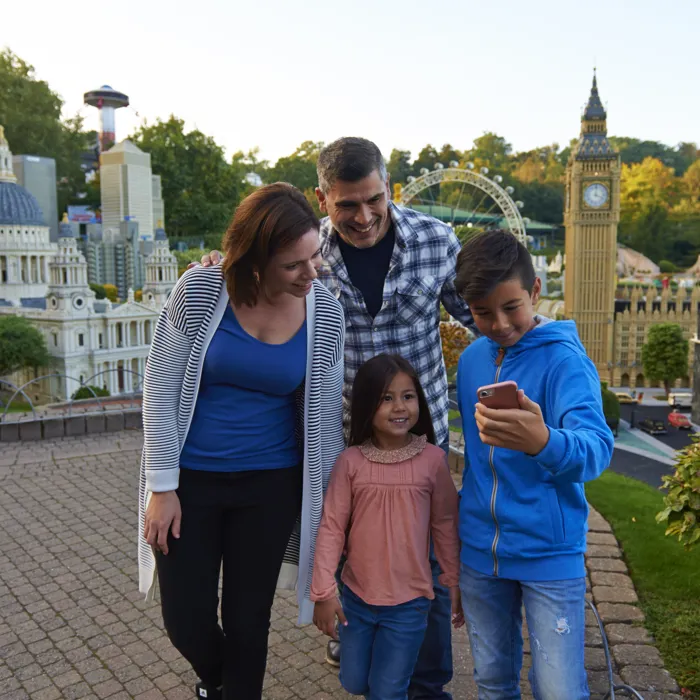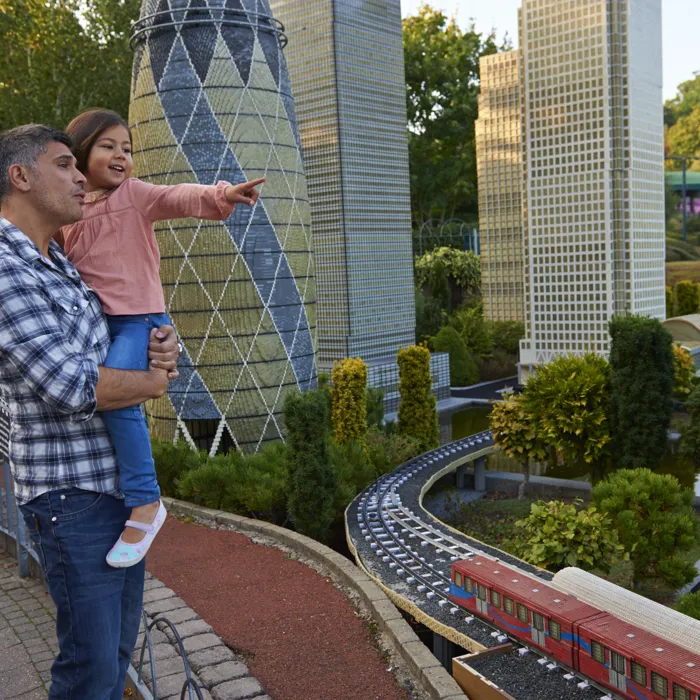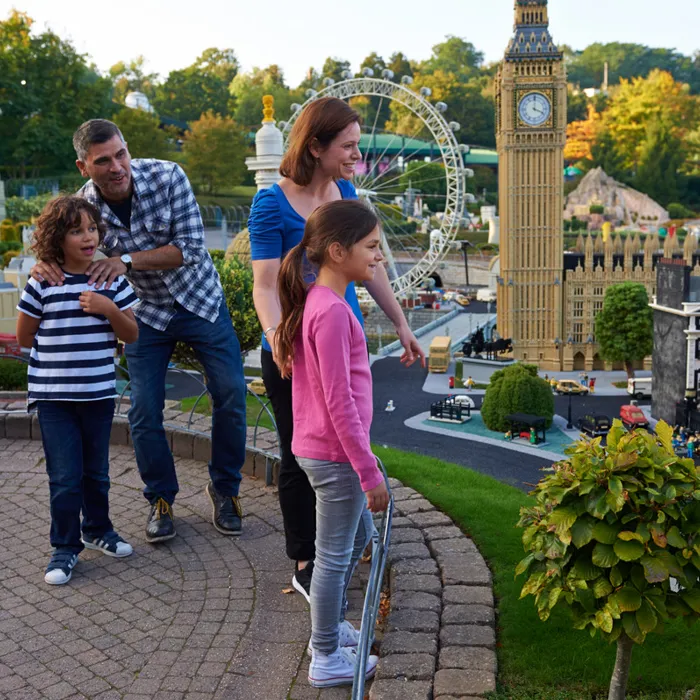 Explore the world's best landmarks
Take a look at our amazing model scenes from Europe, the USA and around the world featuring nearly 40 million LEGO® bricks!
Look out for famous London landmarks including Canary Wharf, The London Eye and Buckingham Palace. Go on a trip around the UK, visit the Kennedy Space Centre and the iconic Times Square, and even spot the Taj Mahal and the Sydney Opera House!
Don't forget to keep an eye out for some secret surprises...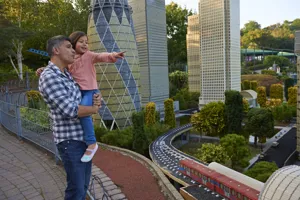 Did you know?
The largest model in Miniland is the Canary Wharf Tower, which is 5.2 metres tall!
The smallest models are the pigeons in London's Trafalgar Square, which contain just 5 LEGO bricks each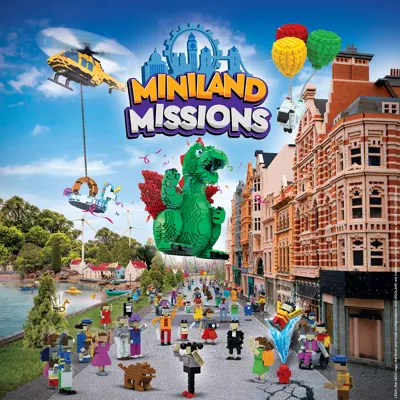 Save Parade Day!
Join the Minilanders for an augmented reality adventure like no other! Whilst the Minilanders have been enjoying their FIRST EVER Parade Day Procession, crazy things have caused chaos in Miniland, and the Minilanders need YOUR help to fix the mess.
Complete FOUR Miniland Missions and save Parade Day to become the true hero of Miniland!
Download the LEGOLAND® Windsor Resort app and scan the codes around Miniland to play.