Driving positive change for guests with additional needs and disabilities at LEGOLAND Windsor
Wednesday December 16th 2020
Karen Glassey, Operations Director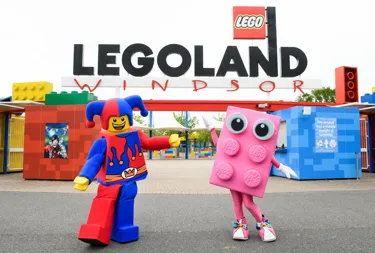 At LEGOLAND Windsor, our main aim is to give all families memorable experiences and quality time together. Each year, we welcome thousands of guests and I'm proud that many of these guests return time and time again and then years later, return as adults with their own children.
I'm also proud that we have made great strides to make LEGOLAND Windsor an inclusive Resort and every year, thousands of guests with additional needs and disabilities enjoy a safe and fun day out or overnight stay with us.
However, we don't always get it right and unfortunately we didn't get it right when five year old Sebby Brett and his family visited us in September 2019. The experience that Sebby had last year fell well below the high expectations we set ourselves at LEGOLAND Windsor and for that, we are very sorry.
I am determined that we learn from this experience and that we continue on our journey to ensuring that our rides, attractions, shops and hotels can be enjoyed by as many guests as possible.
As a direct result of the Brett family's feedback, we have carried out a full Accessibility Review of 10 rides and attractions at LEGOLAND Windsor where we require guests to walk unaided for 10 metres or more and/or climb stairs in order to ride.
The health and safety of our guests is always our first priority and this policy has been in place for a number of years to ensure the safe evacuation of all guests in the event of an emergency.
While guest and staff safety will always remain our first priority, a fresh look at our ride restrictions alongside the purchase of new evacuation equipment, means that I'm pleased to confirm that we have been able to remove the 10 metre and climbing stairs requirement from three of our rides with immediate effect*. This includes NINJAGO, Mia's Riding Adventure and DUPLO Dino Coaster. We are also confident that we will be able to remove this requirement for seven other rides by the end of March 2021.
Guest feedback is extremely important to us and I'd like to thank Sebby and his family for taking the time to tell us about their experience. I hope that this is just the beginning of a longer-term relationship with the Brett family and that we can continue to work together to drive even more positive change for the thousands of guests with disabilities and additional needs who visit LEGOLAND Windsor every year.
We are already in the process of reviewing our staff training and how we communicate ride restrictions and accessibility to guests before they arrive and on the day itself. We have invited the Brett family to be a part of this review and I look forward to their valuable input.
We are proud of the changes we have already made but we know that we can always do more and we are committed to doing more.
If you'd like to read more about Sebby and his family please visit the Sebby's Adventure Facebook page here.
Karen Glassey, Operations Director, the LEGOLAND Windsor Resort.
* Some direct H&S ride restrictions will remain for some guests