Class 2 took a very exciting trip to LEGOLAND on Monday. They went on lots of rides and saw many incredible LEGO creations. Before they left, they did a Story Maker Workshop. Everyone loved it!
Our top 'Sparxmaths' users in years 7/8 enjoyed a rewards trip to LEGOLAND which included an excellent Robotics workshop. The rain didn't dampen our spirits and everyone had a fantastic time!
Children all very engaged, good pace, facilitator was brilliant with the whole class.
Fantastic Workshop which was very adaptable to my class!
Children from all abilities were engaged fully from the start to the end! Thank you.
Really engaging, the children won't stop talking about it!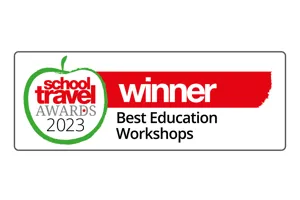 Best Education Workshops Winner 2023
We're delighted to have won the award for Best Education Workshops at the annual School Travel Awards.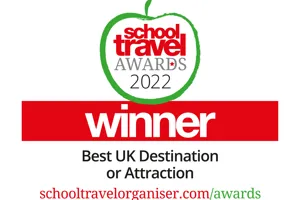 We're a Winner!
We're delighted to have been awarded the Best UK Attraction at the annual School Travel Awards in 2022!
Certified by Learning Outside the Classroom
We are also a certified Learning Outside the Classroom quality badge holder! You can view more about our credentials here.