After an exciting day in the park, why not take the kids to the Bricks Family Restaurant and relax as your children enjoy a world of LEGO® fun with colourful characters and great family food in a fully child-friendly dining experience.
Resort Hotels, LEGOLAND® Resort Hotel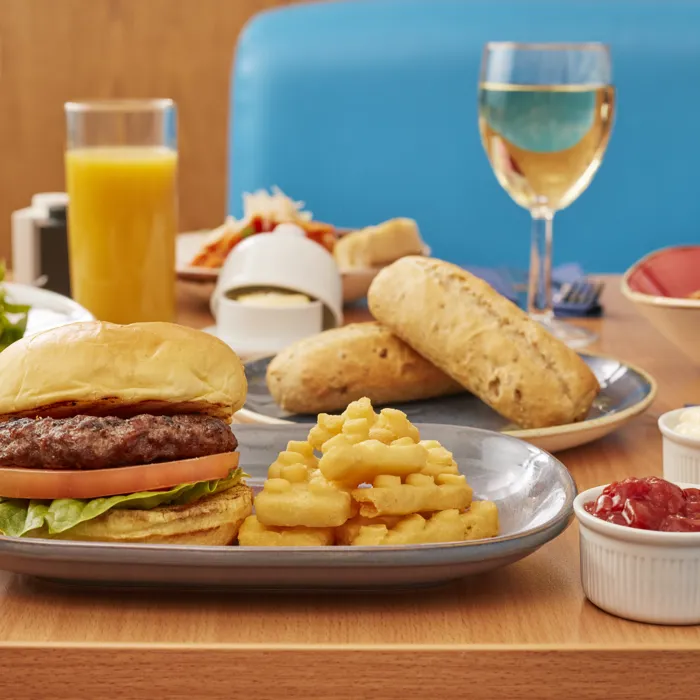 Junior Bricks Beef Burger with LEGO® Fries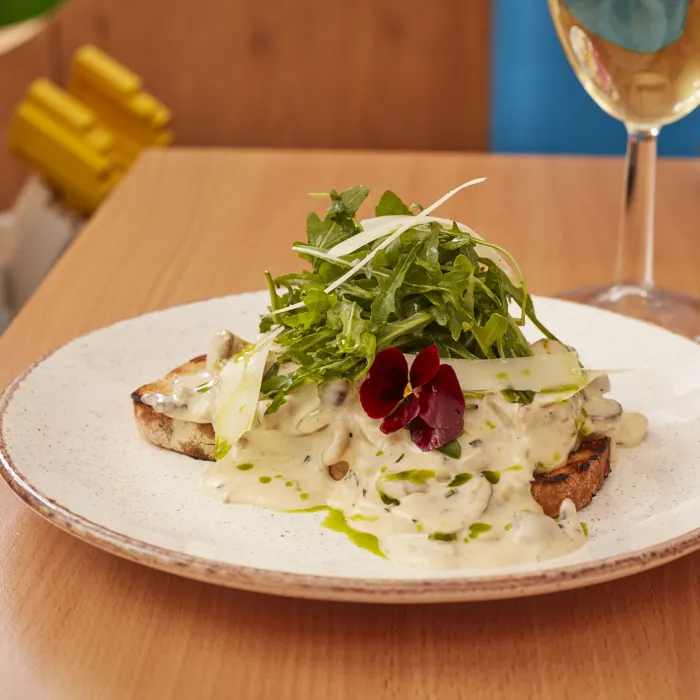 Wild Mushroom & Sourdough Bread - Creamy Mushroom, Truffle Oil, Parmesan Cheese, Rocket Leaves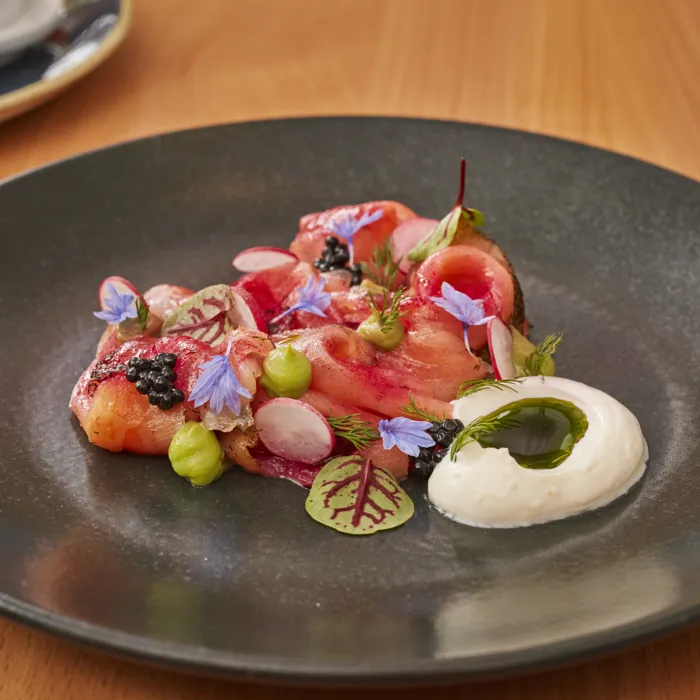 Beetroot Cured Salmon - Lime Greek Yogurt, Avocado, Radish Caviar, Dill Oil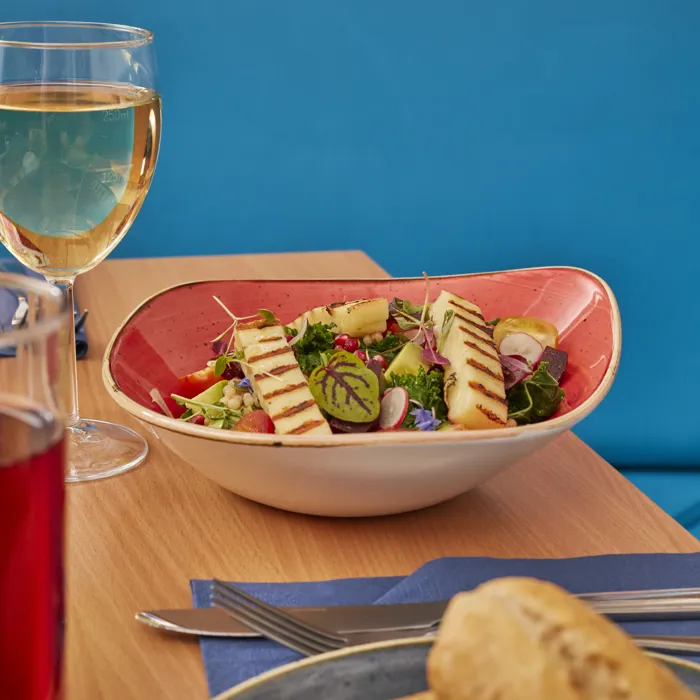 Super Food Salad with Halloumi - Cous Cous, Beetroot, Pumpkin Seeds, Avocado, Pomegranate, Garden Greens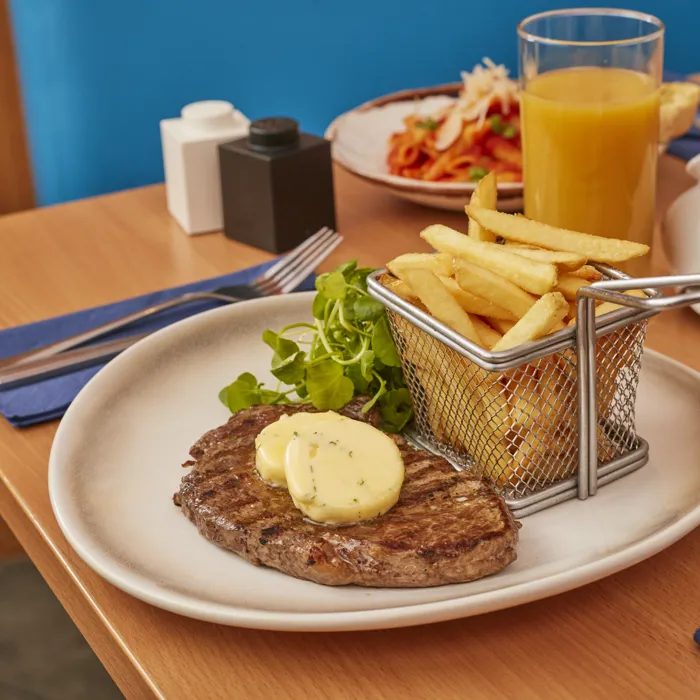 Grilled Ribeye Steak - Garlic Butter, Watercress, Skinny Fries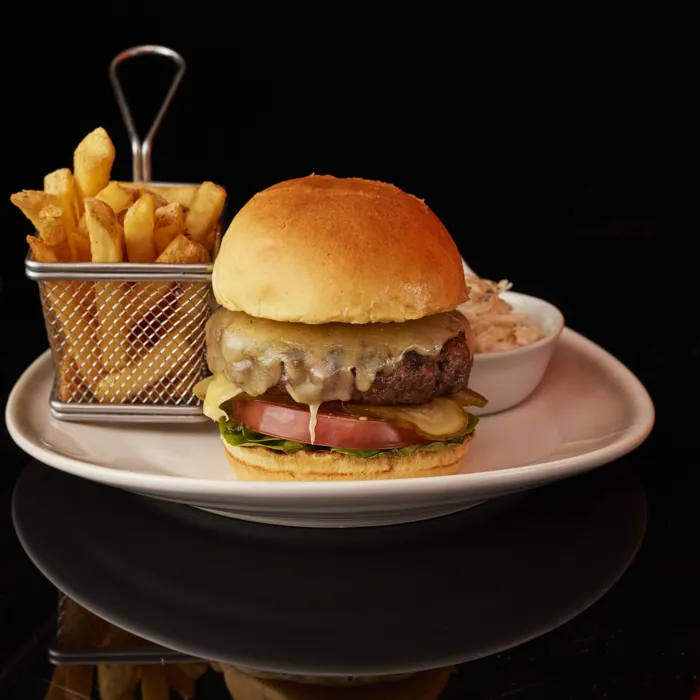 Bricks 8oz Beef Burger - Brioche Bun, Beef Tomato, Coleslaw, Skinny Fries, Gherkins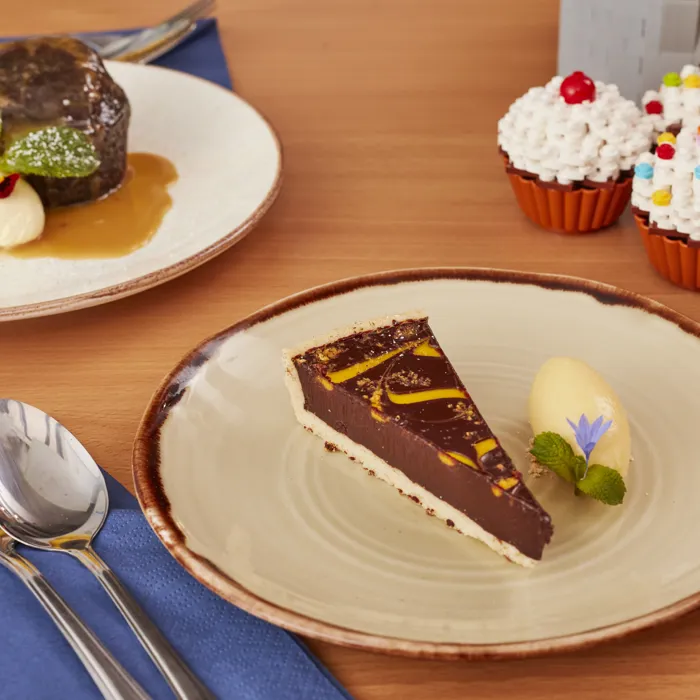 Chocolate & Orange Tart - Orange Sorbet; Sticky Toffee Pudding - Clotted Cream, Salted Caramel Sauce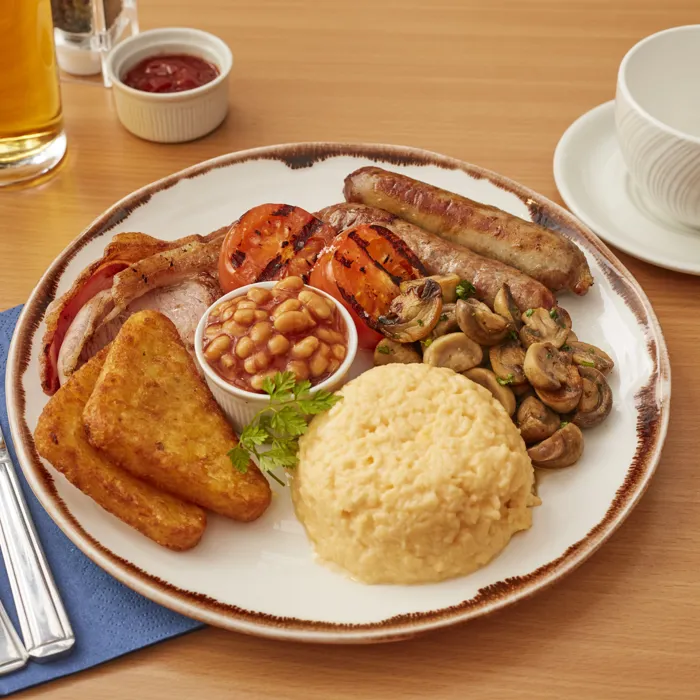 Breakfast at BRICKS Restaurant - Scrambled Egg, Hash Browns, Baked Beans, Sausages, Bacon, Mushrooms and Grilled Tomato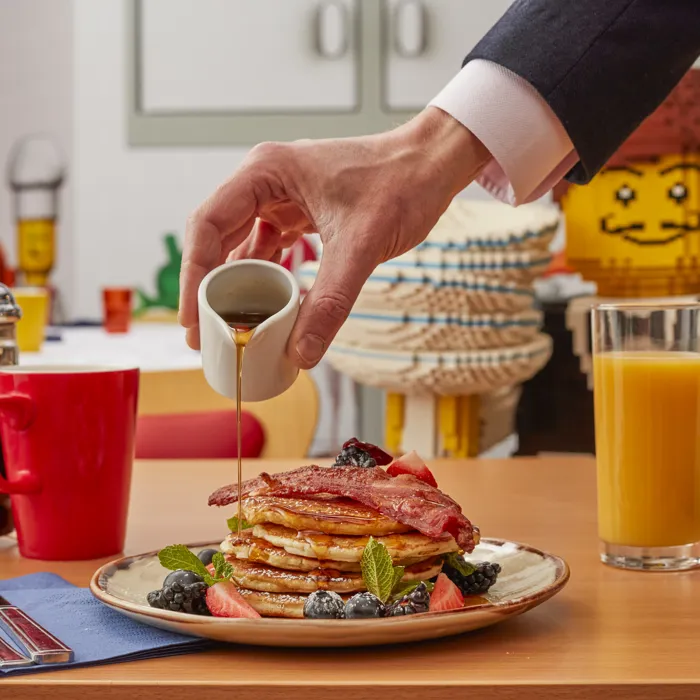 Breakfast at BRICKS Restaurant - Pancakes and Orange Juice
Awesome child-friendly dining
There's a delicious selection of fresh family favourites available from the Bricks Family Restaurant, including vegetarian & vegan options; from our iconic Bricks Cheeseburger, half rotisserie chicken & Mediterranean-style orzo pasta. Finish your meal with a delicious chocolate and orange tart or a sticky toffee pudding.
The children's menu has been created with children firmly in mind, with a yummy selection of starters, mains and desserts including pasta dishes, classic fish and chips and our special Junior Bricks burger! 
It wouldn't be dinner at the LEGOLAND Resort Hotel without a sprinkle of LEGO fun - can you spot all the LEGO models of our hilarious LEGO chef's causing mischief throughout the restaurant? 
After your meal, it's a quick hop, skip and jump to the hotel atrium where you can continue your night with full bellies, laugh-out-loud entertainment and character meet & greets.
Please note, photography is representative only as menus are subject to change.
Important Information
Breakfast is served from 7:00am – 10:30am, while dinner sittings are available 5:00pm – 8:30pm.
Due to new health & safety procedures we will be offering an A la carte menu with table service.
We strongly recommend making a reservation for dinner and breakfast in advance - you will be contacted with more details on how to make your booking before your stay.
Find us on TripAdvisor!
We love feedback, please click below to see our latest reviews and to leave one yourself.
Visit TripAdvisor Now