After an exciting day in the park, why not take the kids to the Bricks Family Restaurant and relax as your children enjoy a world of LEGO fun with colourful characters, great family food and staff who fully understand high spirits.
Resort Hotels, LEGOLAND® Resort Hotel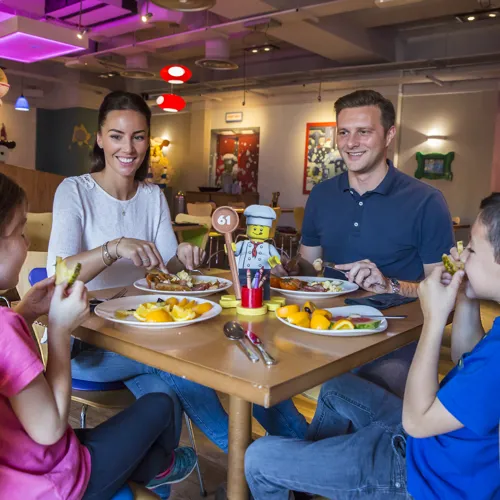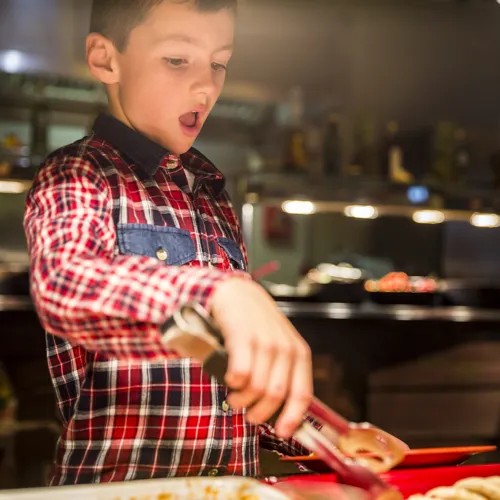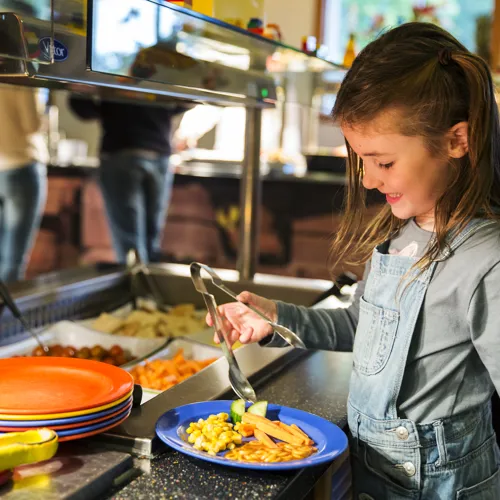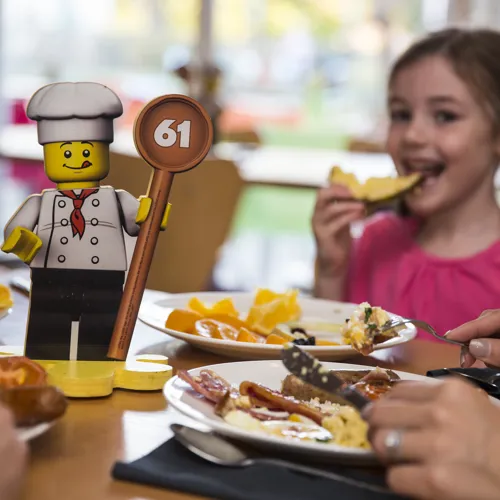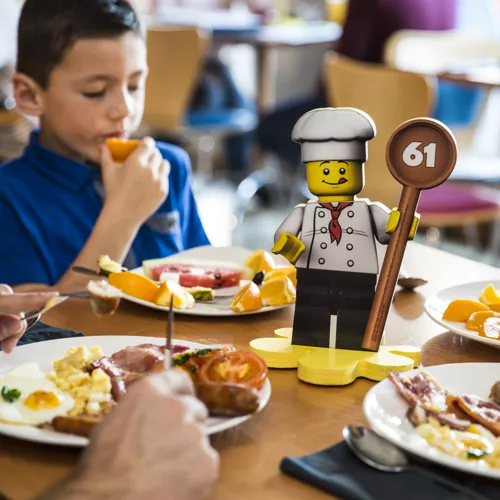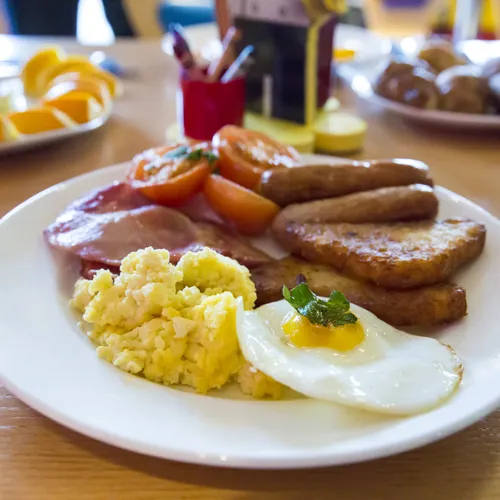 Awesome child-friendly dining
The LEGOLAND Windsor Resort Hotel has created a fully child friendly dining experience, where parents can relax in the knowledge that anything goes.
The menu has been created with children firmly in mind so there's a wide range of options to suit every taste and age group; the offerings are even served right at a kid's level.
Breakfast is served from 7.30am - 10am, while dinner sittings vary throughout the year so please check with reception.
Reservations are required, please call 01753 751 215 to reserve your table.