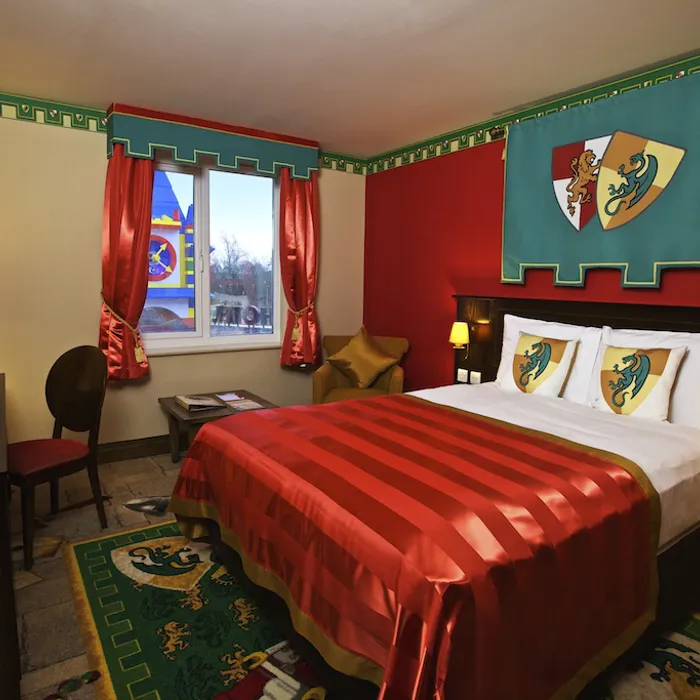 Room Features
Sleeps up to a family of 5
Separate children's sleeping area*
Tea and coffee making facilities
Flat screen TV in adult's and kid's areas
* There is a separate sleeping area in the majority of our rooms, however during busy periods you may be allocated an accessible room which can't accommodate a separate sleeping area.
LEGOLAND® Resort Hotel
Right in the heart of the Resort, the LEGOLAND Hotel is the ultimate sleepover option to accompany your LEGOLAND Holiday and make it a trip your little ones will never forget.
Find out more
Other Similar Rooms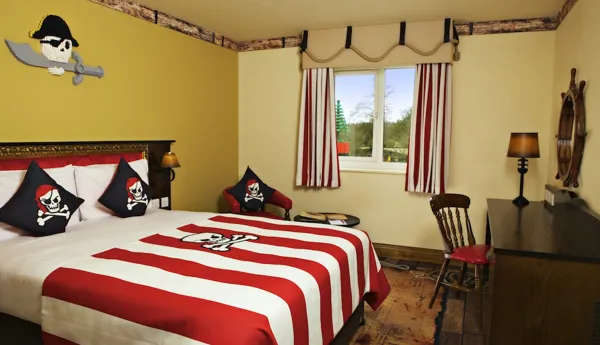 Pirate Themed Room
Step into Captain Brickbeards' pirate cabin and follow the clues to find the hidden treasure chest before retiring to their LEGO®-themed private quarters.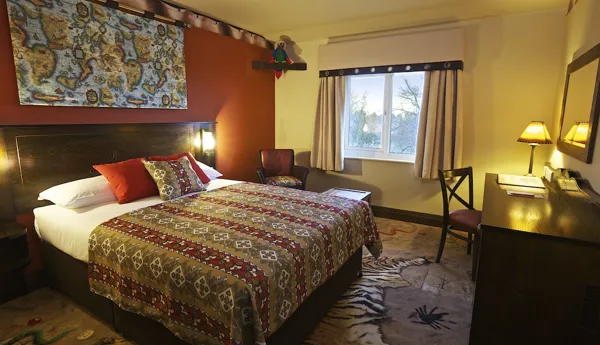 Adventure Themed Room
Become a real-life LEGO® hero adventurer as you hunt for the hidden treasure in the depths of Johnny Thunder's jungle!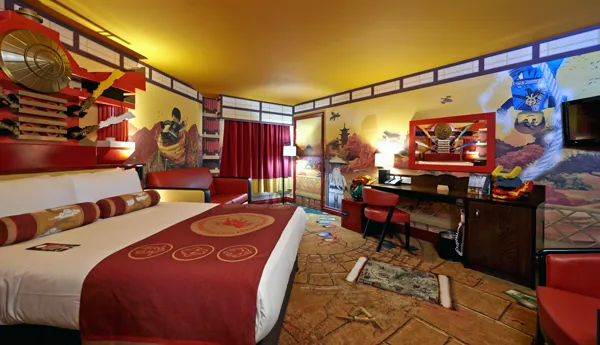 LEGO® NINJAGO® Room
Experience the ultimate ninja sleepover in our awesome LEGO® NINJAGO® Room!