Every Hero needs to build their strength at the start and end of a day full of LEGOLAND® fun.
At the Tournament Tavern, the LEGOLAND Castle Hotel's gourmet a la carte restaurant, there is a feast fit for a king waiting for the whole family!
Resort Hotels, LEGOLAND® Castle Hotel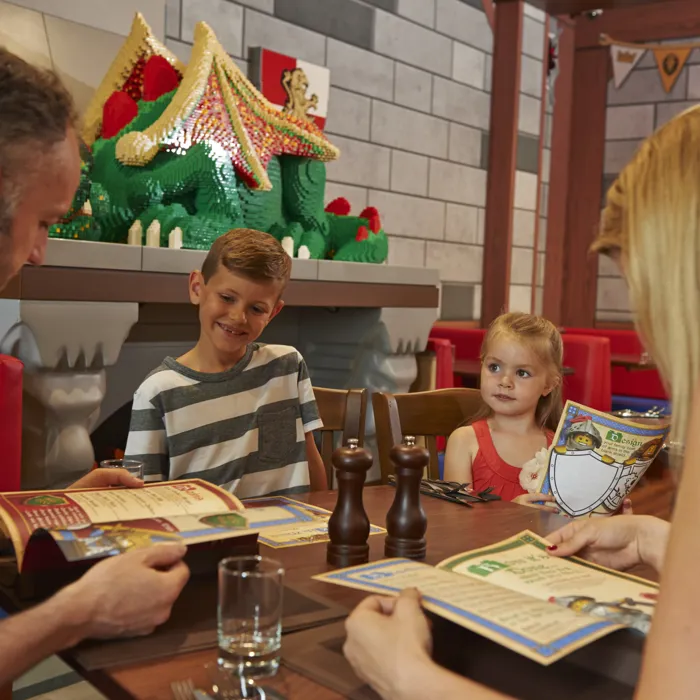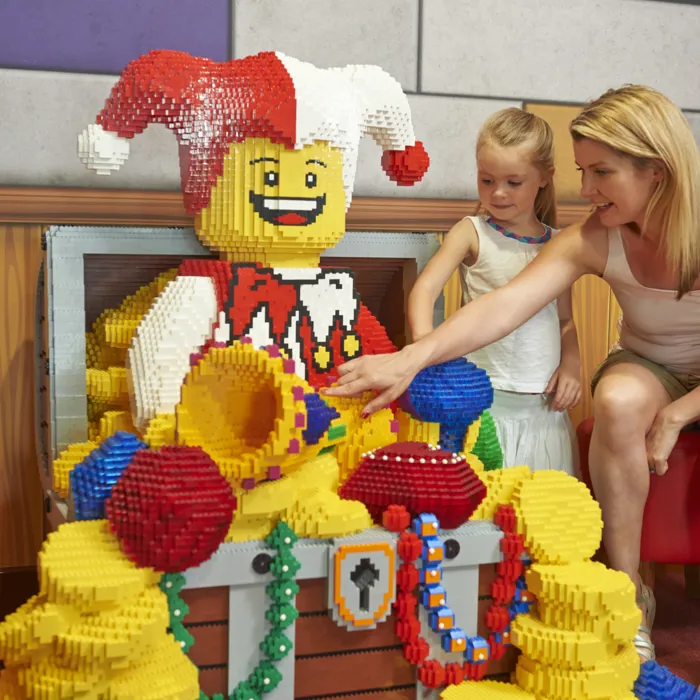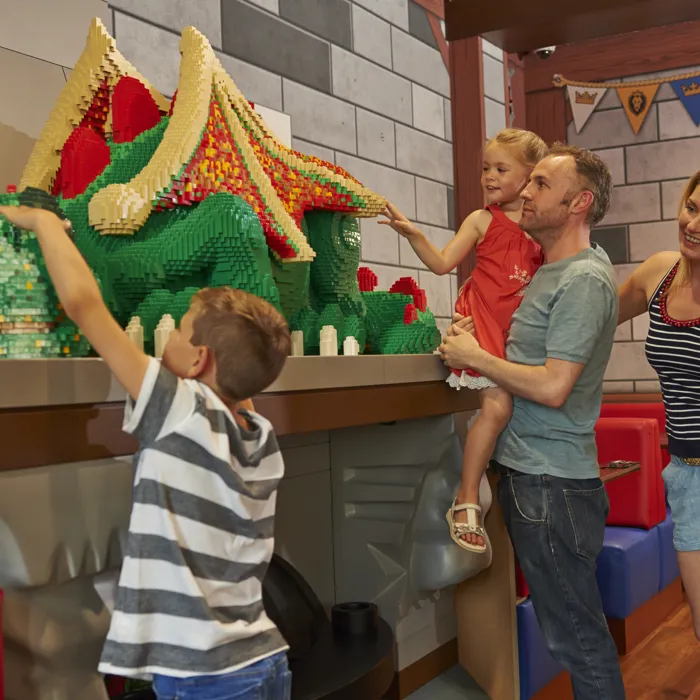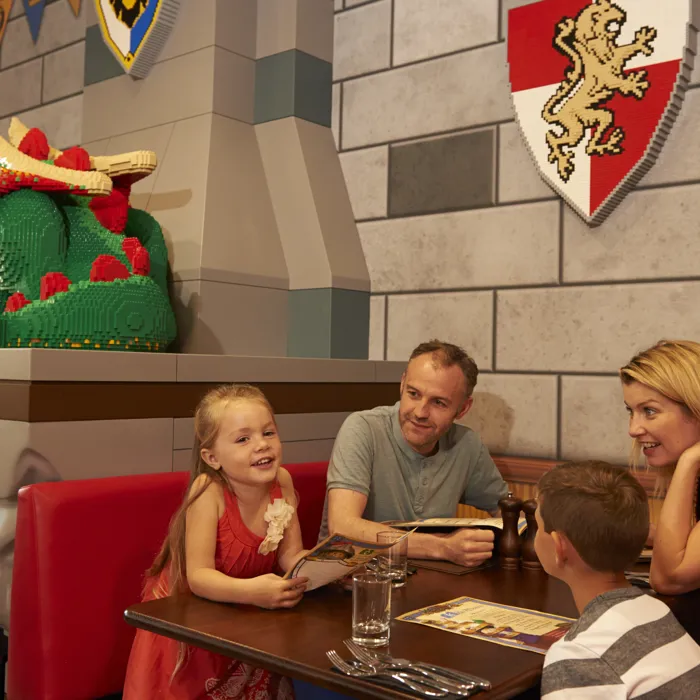 Feast like a King at Tournament Tavern!
After you've built up a big appetite from your day in the park, join us at Tournament Tavern for a unique dining experience suitable for the whole family. With a host of delicious starters, mains & desserts we're positive you'll find something that'll take your fancy whether your taste is for a steak cooked to perfection or mouth-watering pan roasted cod. We've got our young knights covered with kid-certified favourites to fuel a night of LEGO® entertainment.
But at Tournament Tavern you don't just visit for the tasty grub, dining with us gives you a dinner sitting of fun which can't be experienced anywhere else! Our servers will be delivering your meals with a few added specialities including dry ice displays and magical candy floss. Our cheeky castle players will be visiting throughout your meal to provide you with some laugh-out-loud entertainment and, don't forget to visit the sleeping LEGO dragon that lays across the roaring fire, protecting our tavern so that you have the most relaxing meal during your stay. You'll be treated like royalty while our servers wait on you hand and foot to ensure you have everything you need to enjoy the perfect family meal and head off for the evening full & satisfied.
Open to bookings for any guests staying overnight at either LEGOLAND Windsor hotel. Delicious lunch and continental, or cooked breakfast is also available for guests to book.
We are now open for lunch!
You can now visit Tournament Tavern for lunch as both a Hotel and Theme Park guest! Just visit the Castle Hotel from 12pm - 2pm.
Book Your Table Now:
Theme Park, LEGOLAND Resort Hotel and LEGOLAND Castle Hotel guests can all dine in Tournament Tavern  for lunch! You can book for breakfast (LEGOLAND Castle Hotel guests only) or dinner (Resort Hotel or Castle Hotel guests only) below - please just walk in on the day of your visit for lunch.