Guests With Additional Needs
LEGOLAND® Windsor Resort welcomes visits by guests with disabilities and reduced mobility and we will do everything possible to ensure a safe and enjoyable visit.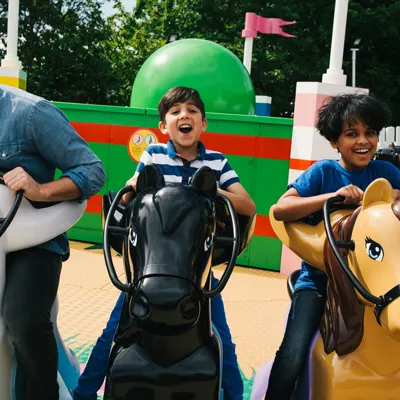 Guests With Specific Needs
There are certain rides and attractions that may not be suitable for all and they can be physically demanding and vigorous in normal operation and in the eventuality of a ride evacuation. The rides and attractions have strict instructions and operating requirements that must be complied with to ensure the safety of our guests and staff.
Please ensure that you comply with all the instructions and ride restrictions for each ride. The ride information and restriction boards are positioned at the entrances of all rides and attractions and can also be found in our Resort Guide. Guests who have had recent injuries, medical conditions or mobility limitations should also consider the ride restrictions and if they are in any doubt are to ask the ride host before boarding. Your safety is our number 1 priority, the ride restrictions are present for your safety and the refusal of access on to a ride for health and safety reasons does not constitute discrimination. 
Download 2021 Accessibility Guide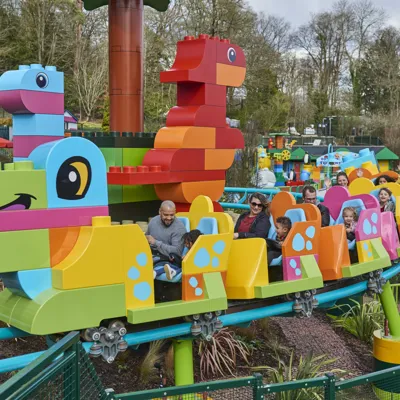 Need a Carer Ticket?
Personal assistant / carers tickets are free of charge for guests with disabilities or additional needs who feel they require extra assistance while at LEGOLAND Windsor.
Personal assistants / carers are required to be at least 14 years of age and like all guests, must fulfil the ride restrictions of any given attraction to ride. Please be aware that some of our rides require guests under 1.3 metres to be accompanied by a responsible person who is 16 years or over.
To qualify for a personal assistant / carers ticket, you must bring one of the following forms of documentation for proof of disability which our Admissions team will ask for on arrival at the Resort:
A valid Blue Badge.
Credibility's Access Card.
Entitlement to Disability Living Allowance for children under 16 or DLA/Personal Independent Payments (PIP) for those aged 16-64, either in the form of a letter stating that the benefit has been awarded, or the actual Allowance book.
Attendance Allowance or Personal assistants / carers' Allowance letter of award.
Incapacity Benefit books, or a letter notifying the recipient that the benefit has been awarded Incapacity Benefit or Employment and Support Allowance (ESA).
In the case of visual impairment, a registration card known as the BD8 or a Certificate of Visual Impairment
A local authority registration document which is local to the attraction where it is being submitted.
A recognised Assistance Dog ID Card.
Please note that all documentation needs to be dated within two years and we are unable to accept expired Blue Badges.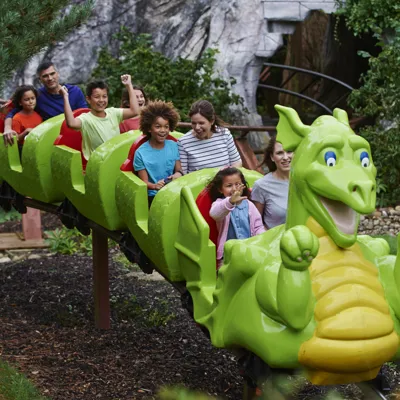 Ride Access Pass
To find out more information about the Ride Access Pass and to apply, please click on the link below.
Apply Here